Well, some of you may remember Minx and Indie being only a few months old last christmas, and spent alot of time up the christmas tree! And I posted the picture below of minx yawning after a tiring climb...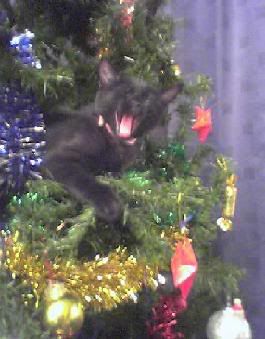 Well this year I thought yeh they're adult cats, the tree won't bother them this year.....wrong! They were chewing it before it was even up or had decorations on! Minx was up it most of the night, and after getting up several times at 5am the other morning to get Minx out of it, I left her to it inwhich she settled down and slept between the branches! The next day Indie decided to climb to the top, it wobbled...Indie flew one way, the tree the other! below are some pics of this years adventure...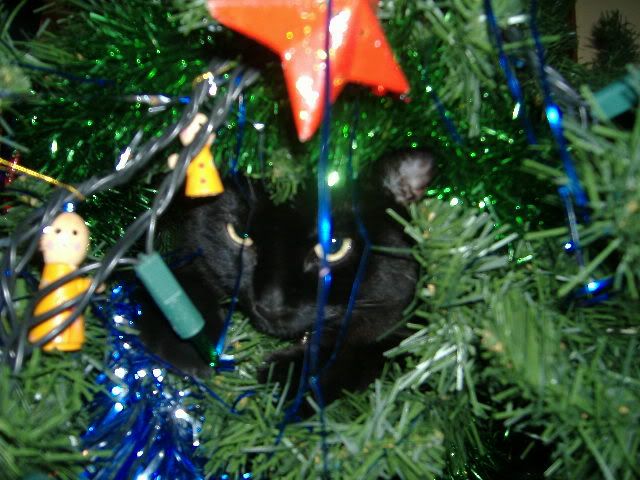 Minx feeling tired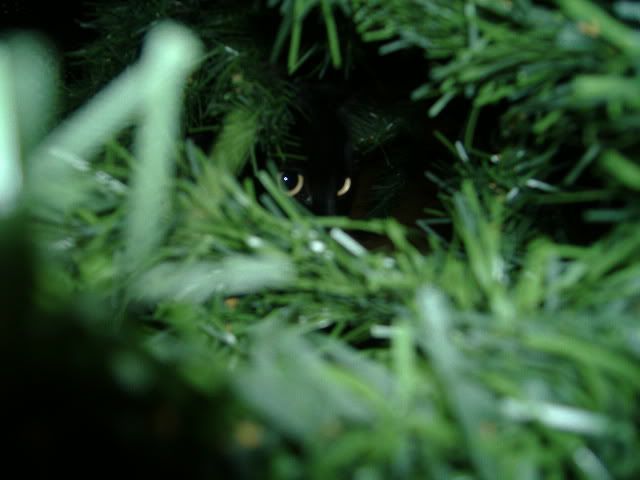 Indie before all the decorations went on
I did tell them that Santa wouldn't bring them presents if they trashed the tree...my daughter looked at me, shook her head and told me i'm tragic!
Seriously though...anyone know how to stop cats getting in the christmas tree?
Obviously can't have my lights on incase they chew through them so if there is a way you stop yours I'd love to hear how!