Cosette's kitten stage has gone to a whole new level - literally. Just this morning she discovered how capable she is of getting to the highest point in the apartment. I guess it comes in handy if we ever had a flood?

"Ha! I'm taller than my sissy!"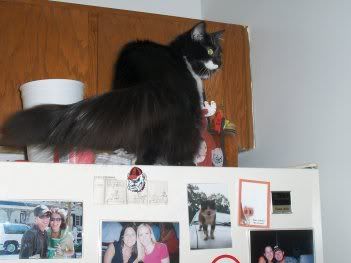 "I'm so much better than all you plebians!"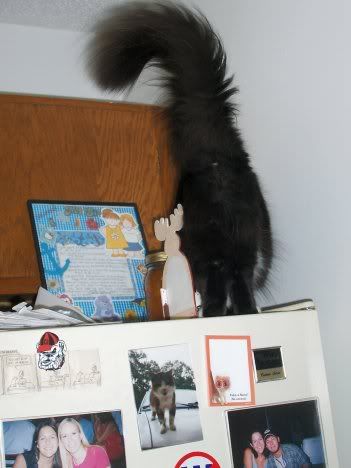 Yeah, she's up to no good....


And now she's Cosette, Queen of All She Surveys