Yep me and my girl decided to name her Ashtrey haha.
But heres how she looks like.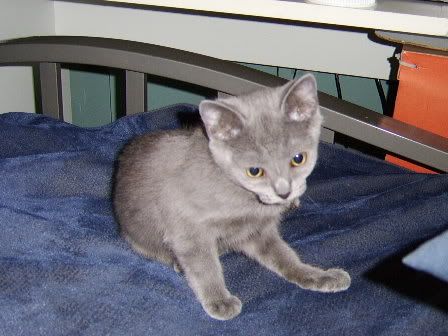 Me and Ashtrey got so close that when i sleep she would rest her head on my side or chest and i would have one arm around her. Shes like a lil baby!
But yeah joined this site a few weeks ago and eveyone here is great and helpful so il be sticking around. I plan on getting another cat, maby a Orange looking one but it will have to wate, cause i live in a APT that dosent allow pets but this is a secreat
Thanks
-Q