Here are some pictures of TyTy sleeping. Click the thumbnails for full size.
Here he is the day we adopted him, in the car on the way home.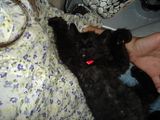 And these are some pictures of him taken about 6 months ago.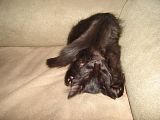 And yes, even though he's alot older, he STILL totally zonks out and you can put him in literally any position and he stays alseep. If anyone else has some pics of their cats in crazy sleeping positions feel free to post them!