Ive seen all these other threads for these beautiful tabby, black, white, cow.... wheres the ginger cat thread? Ill start it off with some picks of Sleeves, but would love to see pics of everyone else's ginger babies?
Sleeves when he was a teeny tiny baby..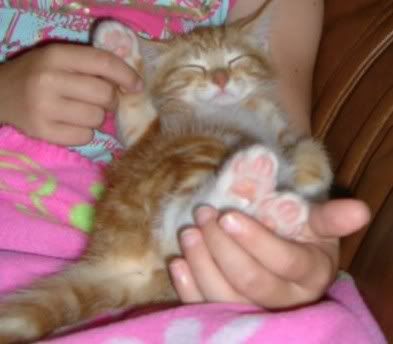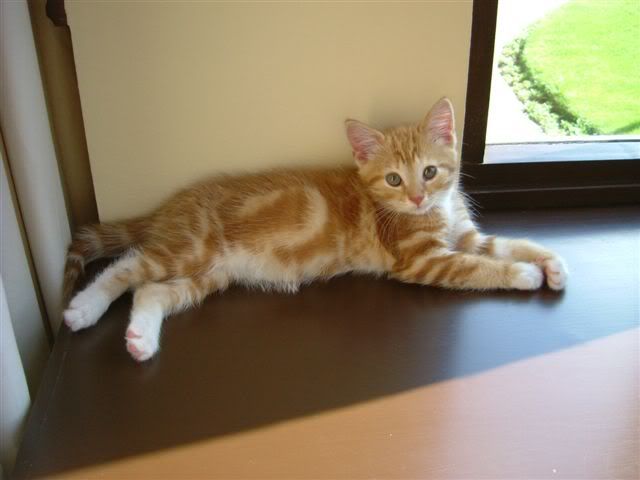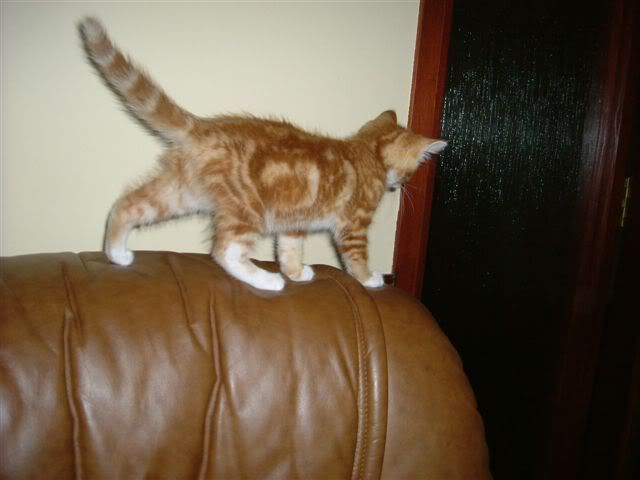 Can't wait to see your pics!
Lauren