Well, here is the new girl around these parts. There's a thread in the lounge that I just posted about this baby, you can read it here:
http://www.thecatsite.com/forums/showthread.php?t=71528
. Anyway, she was found wandering around New Orleans in October, covered in junk and emaciated. The woman who picked her up had promised herself no cats would be coming back with her, but she said something special about this girl made her NEED to bring her home. So, she got on a plane a flew back to Chicago from New Orleans. Well, they eventually found an owner...he was living in Ohio and didn't want anything to do with this cat, so she came to live at the shelter. Unfortunately, the shelter was having an overflow problem, so she was one of the ones picked to live with a foster ( I don't know why, she seems highly adoptable, maybe they didn't even have room to admit her, I don't know). Anyway, that's how I stumled upon her.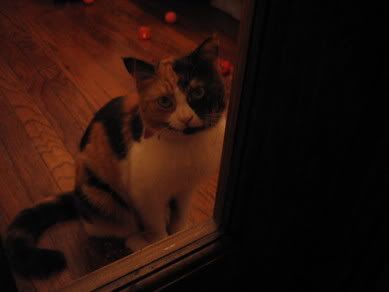 Here's all of her markings: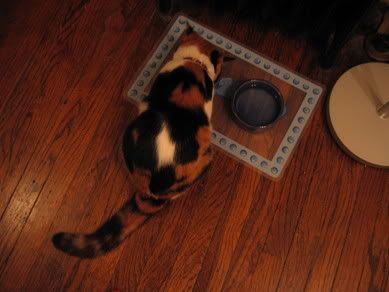 Sorry they're so dark...the flash was freaking her out. I managed to get this one halfway decent one: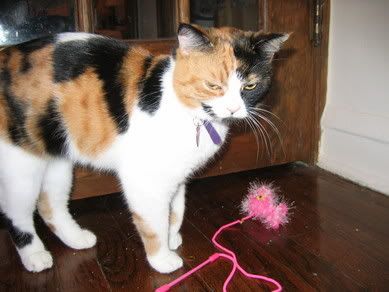 And she really, really needs a name.