Look what I made!
offline
[IMG]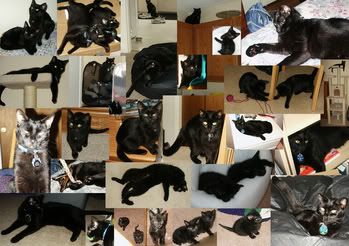 [/IMG]
offline
898 Posts. Joined 10/2005
Location: Houston, Texas
Gardens of Time fan

offline
12,065 Posts. Joined 10/2003
Location: W/ the best cats
Cool!
I wish I could do something like that for my gang. It would be an awesome poster!
offline
851 Posts. Joined 8/2005
Location: Ohio
Nice!
offline
1,495 Posts. Joined 9/2005
Location: someplace so boring i am slowly but surely losing my mind
offline
Thanks! It's not that hard to do, actually. If you have photoshop or something similar. You just basically cut and paste the pictures into a new frame. It's actually quite a bit bigger than the one I posted but I figured it would be best to reduce it. I think I'm going to print it and frame it, or maybe make into this years Christmas cards.