Hey!
I'm new to the forum.. This seems like a great place.. Most of the forums I'm on are German Shepherd forums, but I love my cat, so I needed to join a cat forum too! LOL We have one cat. His name is TyTy, and he's about 9 months old now. He's a German Shepherd in a cats body and he LOVES our GSD. They wrestle like crazy and he even takes walks on a leash around the pet store with his doggie friend. He's an awesome cat, and he was adopted from our local SPCA at 10 weeks of age..
Anyways, I need to get to my point. TyTy is a "black cat" but really he's not.. Let me show you what I mean:
This is what he looks like normally:

This is what he looks like in the sun:
And this is what happens when I edit the contrast and lighting in the photos to bring out his "hiding" stripes: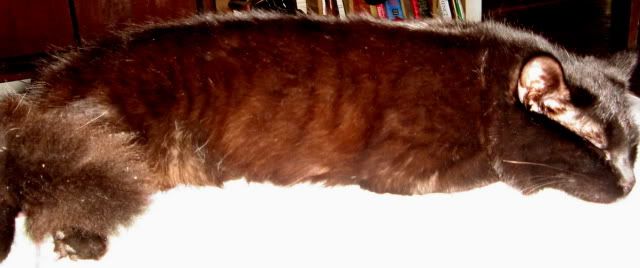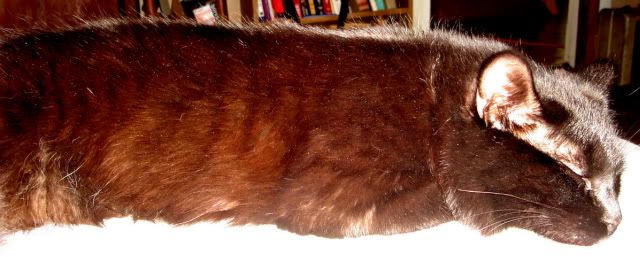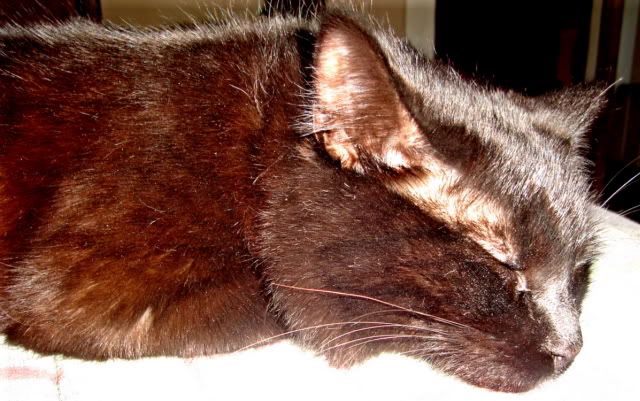 Does anyone know
WHY
this happens? Does anyone have a cat like this? If so please post pics!
Nice to meet you all.