Lilo always seems to be smiling. Is it just Lilo thats always happy or are there other sweet faced smiling little kittys out there???
Just look pass the mean eyes...and you can see the smile underneath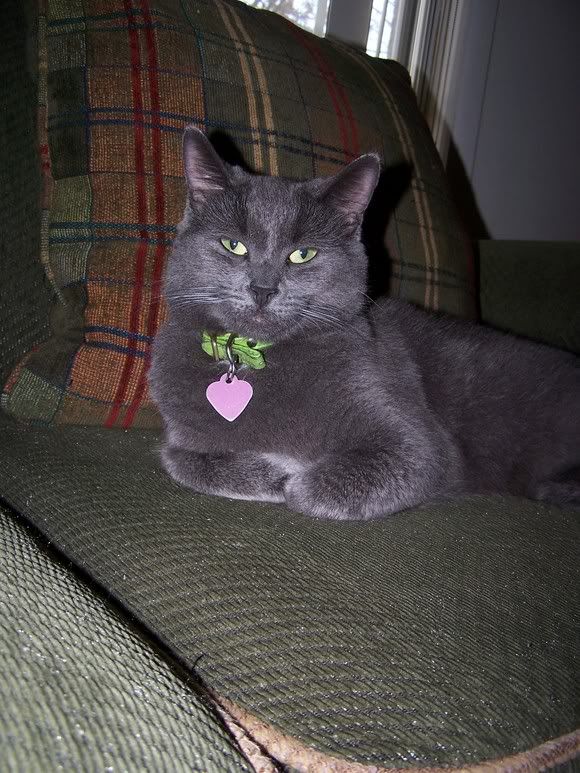 And here she is getting a scratch
Post pics of your smiling furbabies.. I wanna see em'!!
~SARAH~