The white one is Prissi, shes about 4. Pippi is the one with all the colors. She is about 13 or 14. I'd like to know what kind of cats they are. I think Pippi is a calico, and I don't know what the other one is. I thought she was persian, but I was reading about all white cats and she has some of the behavior that is common in Turkish Angola cats, but I don't know what she is.
Here is Prissi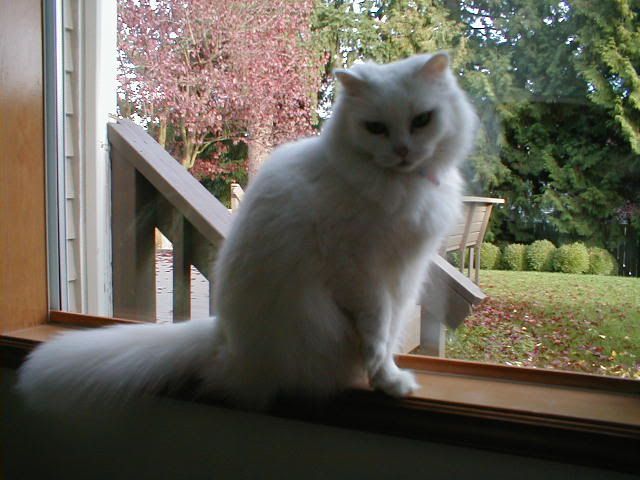 She is hard to photograph
Her tail is huge and soft
Here is Pippi, I tried to move her blanket, but she got mad when I did so I just took the picture like that.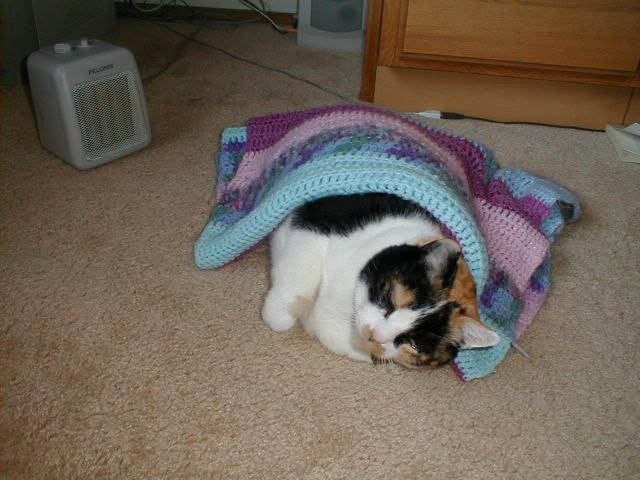 Here is a better one of Pippi