Just some EXTRA pics I think are cute of Petals and wanted to share them.
Like momma, like daughter?!?
And here is one of Lilo, can yall tell she HATES her picture taken??
Playing peek-a-boo with my moms little dog.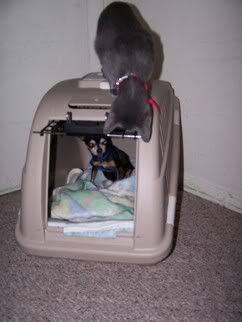 Whatcha lookin at? hehe
When Petals can not be found... I know just where she is hiding!! Under my blanket!!
And playin' with meowmys pens.