Alex had a little adventure today. First, some climbing: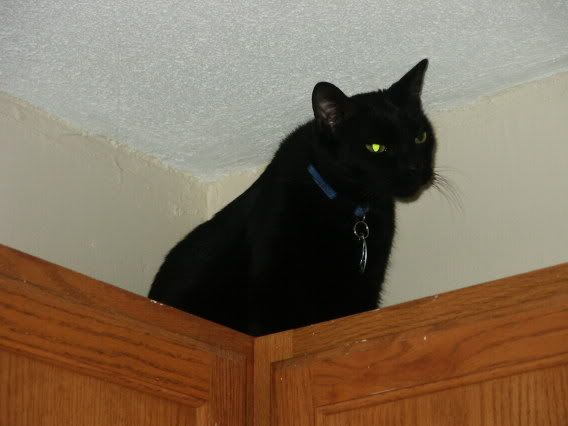 Doesn't he have a silly look on his face? Imagine how excited I am that he figured out how to get up there.
Now on to the next adventure: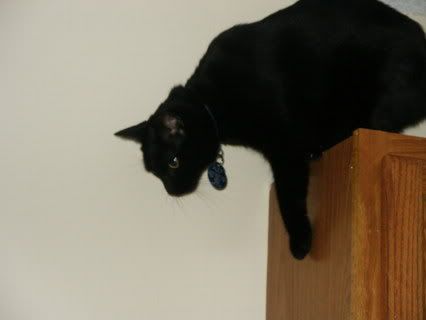 Exploring the depths of the laundry hamper:
Finally, wearing his prize: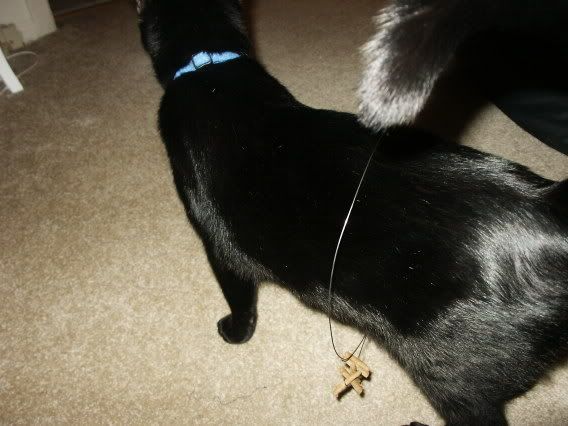 He actually went up on top of the refridgerator to get the cat dancer, where I had it coiled up and hidden. Now I need new hiding place.