I am very sad, and angry, to tell you all this. I was very partial to Gucci, and if i had to choose a favorite out of the litter, it was him. However, I am SOOO thankful I kept Juicy, because he is the light of my life. Anyhow, Gucci was very special. He was the fluffiest, cutest little kitten I'd ever laid eyes on. Gucci was a bit slow, somewhat of an outcast to the others in the litter. He was always off in his own little world. I loved him sooooo much.
The day Gucci went to his new home, I had originally planned on giving them Juicy. They wanted Gucci, but so did I. So, I thought and thought, prayed and prayed, and decided to let them have Gucci. I decided to keep Juicy since he was the one that no one else wanted. I wanted to keep him because I knew that I would give him a wonderful life because he deserved it, not just because of his looks. Everyone else chose the others because they were all unique in their own ways. Juicy didn't really have any qualities that stood out to anyone. Gucci was only left as long as he was because i told people he wasn't available.
Sorry if this is confusing...it all sounded much better in my head.
Anyhow, Gucci went with a guy who my dad works with (Mike). He had a few small children and a new wife. They were a good family, with a good income and spoiled Gucci rotten.
However, life took a turn, and they soon divorced. She took Gucci with her and moved several times. She, as i am NOW finding out, did not take very good care of him and let him outside. Something that i made clear i did NOT want to happen to my kittens when I was finding people to adopt them. Had I known this was going on, I would have went to her house and taken Gucci back to live with me.
Emily (Mike's now "ex" wife) came by my work the other day and was like, "Did Mike tell you?" My heart SANK. With a somewhat mean tone, I asked her what she was talking about, because I knew what she was going to say. In a very sarcastic, unemotional (if that's even a word) tone, she explained to me that Gucci "somehow got out" and was hit by a car. They took him to the vet and found that he had internal bleeding and had to be put to sleep.
I was furious, needless to say. She has been back several times now, with her kids, and each time the kids say, "did your cat die yet? Gucci did."
And with each time they say it, the meaner i get. I lashed back the other day and said, "Yes, Juicy is still alive and has MANY more years to live because I keep him inside where he is safe." (No offense to those who have outside cats.)
I think she was letting him out on purpose...the divorce ended badly and she was very bitter and she knew he loved the cat.
I despise that lady.
Here are a few of the MANY pictures of my angel, Gucci. This has really torn me up, you guys.
My FAVORITE picture of Gucci: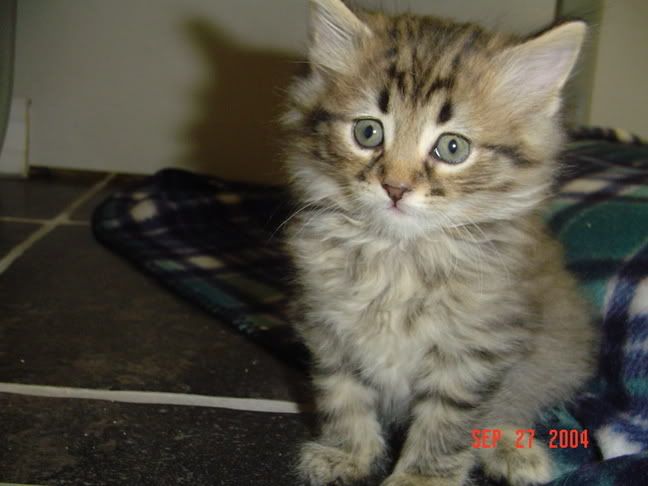 Here is Gucci and Juicy together: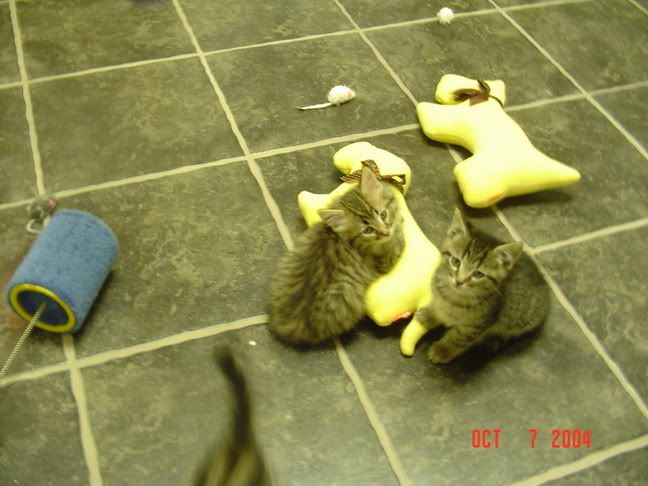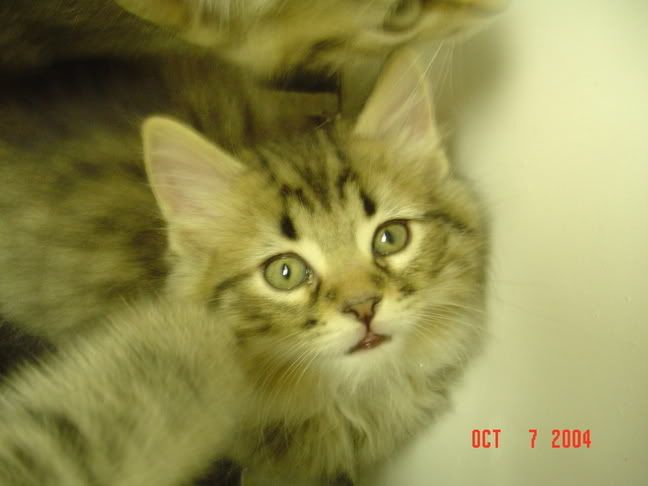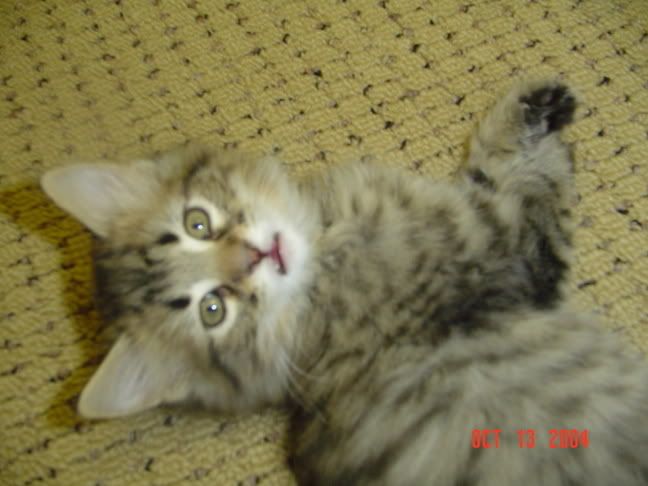 Here is Gucci and I: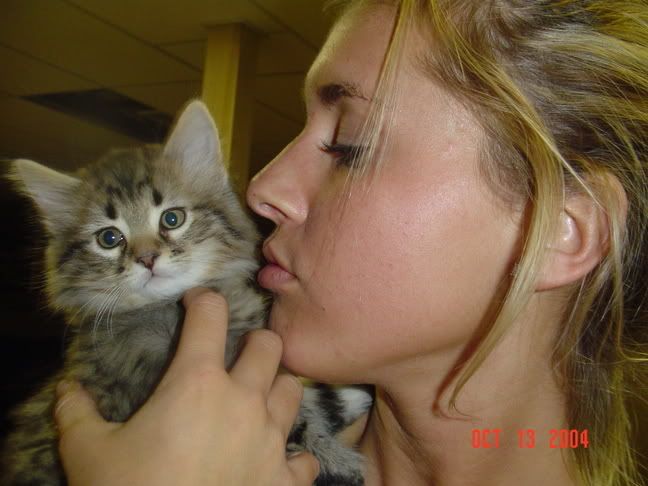 Here are the most recent pictures I had of Gucci, when they first got married and brought him by so I could see him all grown up: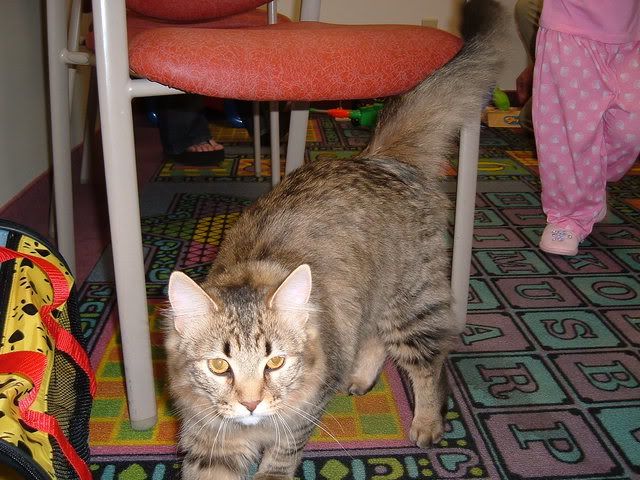 God rest his soul.
Thanks for listening, everyone.