Time for some new Juan Pablo Montoya pics! I just snapped these day...she is such a sweetheart....
She looks like a mechanic here, sliding outside asking for more tools...:P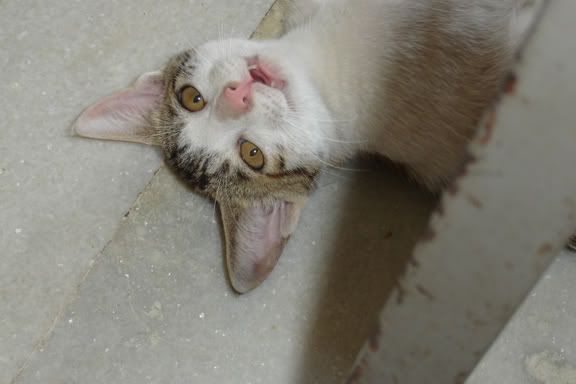 Just lazing around...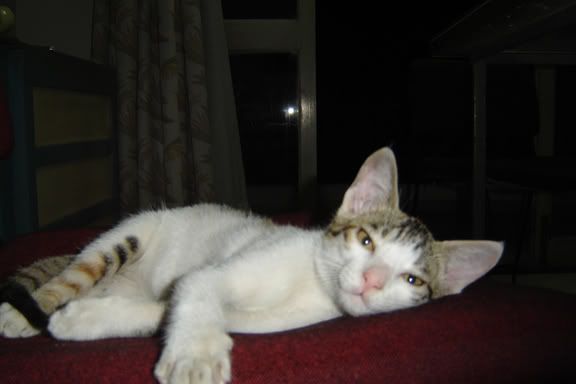 Here she is greedily begging for some chicken sandwich that I was having......I took pity on my poor little perenially famished baby and gave her few pieces but ultimately she ended up gobbling up my whole sammich...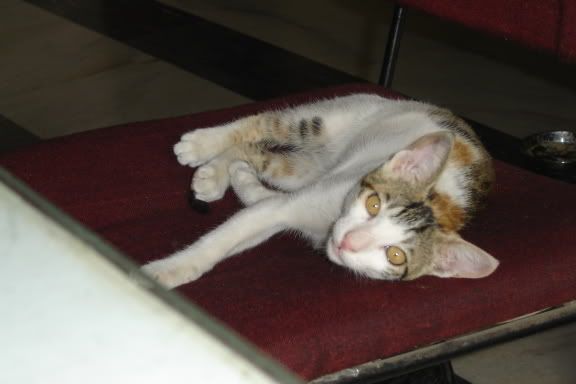 Observing my fingers on the keyboard...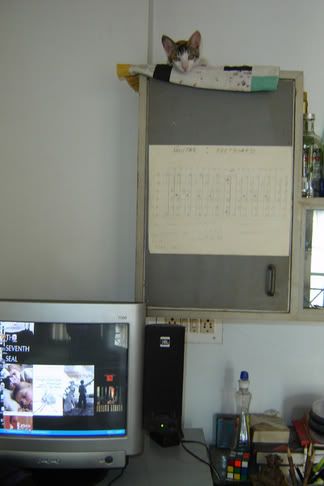 [sigh], I really am in love....