Hello, my name is Jill and I joined last night. My screen name "Jasper" comes from a very special little kitty who passed away from sudden kidney failure. I was so heartbroken when she passed. I have since gotten three new cats but nobody will ever replace my Jasper.
My three wanted to introduce themselves, so here they are in order:
Sarah: My name is Sarah and I was abandoned at a river when I was very pregnant. I was rescued by a nice lady and gave birth to four kittens, two daughters and two sons. Three of my children were adopted out quickly and I stayed in foster care for several months with my daughter Emmy. Finally, our mom found us and brought us to our new home and spoil us like crazy.
My hobbies include: Eating, bathing, sleeping on the couch, being selfish with toys, and talking up a storm. I am very affectionate and love having my back scratched.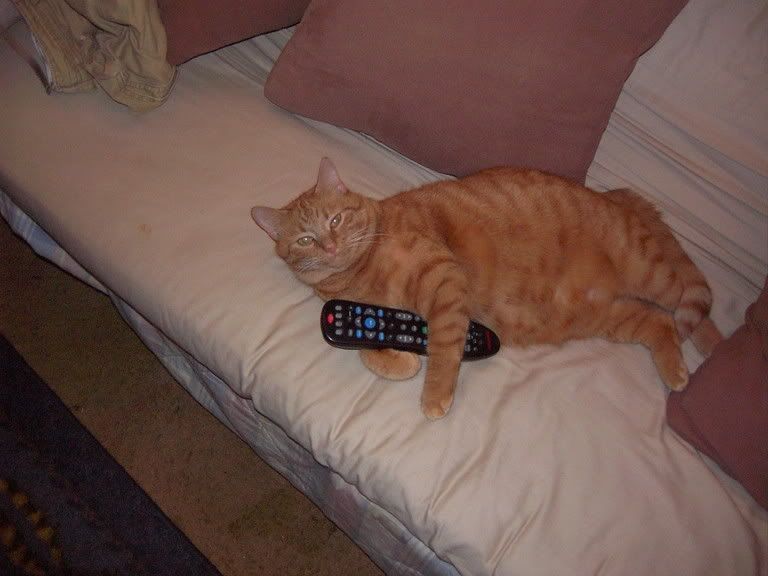 Emmy: My name is Emmy and I live with my real mom and my new adopted mom. I am black with brown and gold highlights, and I am great at making duck impersonation sounds.
My hobbies include: climbing the cat tree, trying to climb the blinds, sitting in window sills, climbing through the cabinet full of plastic bags that make lots of noise, and sleeping on those big fluffly pillows on the bed.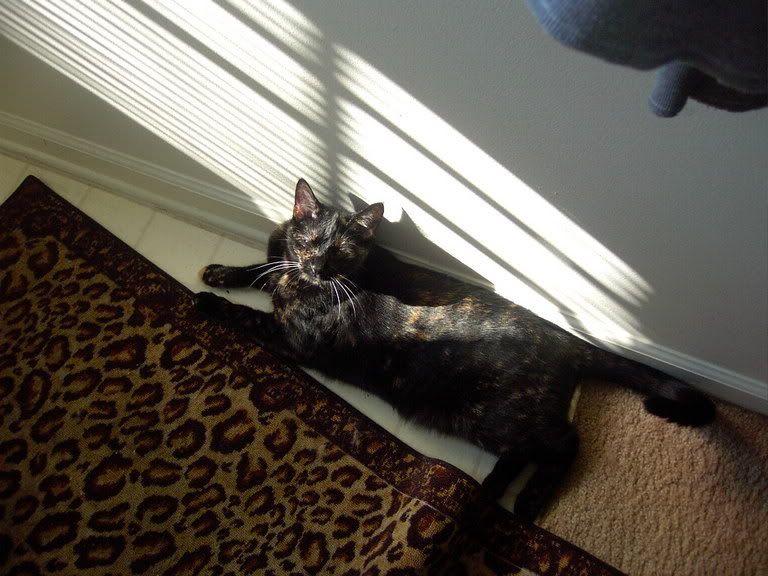 and my last one, Jackson: My name is Jackson and I'm only 9-10 weeks old. I've lived in my new home for about a month. My mom found me outside, hiding inside a hole. She took me in and gave me lots of yummy food. She loves hugging and kissing me.
My hobbies include: playing more than I sleep, bugging the big orange cat, attacking the black one when she least expects it, hiding inside my cat box, and playing in the plastic bags with my adopted sister Emmy.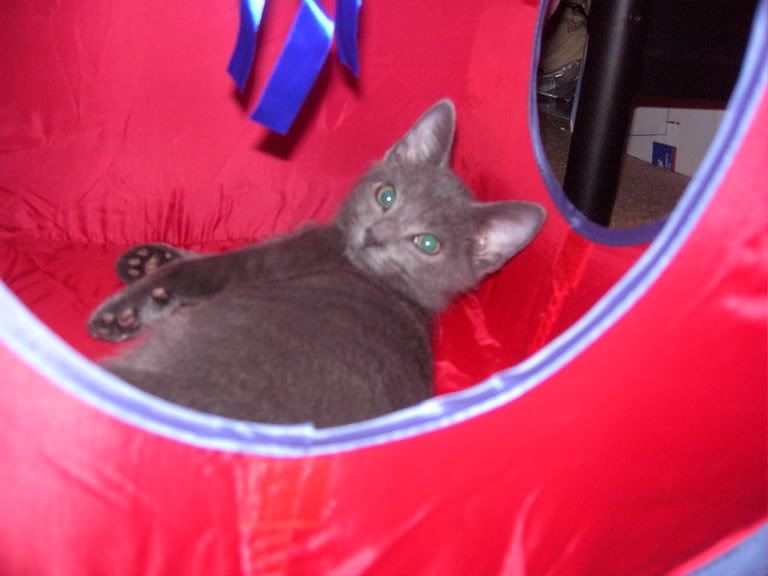 and right now I am fostering a kitten named Pumpkin.
Pumpkin: My name is Pumpkin and I was abandoned outside when my old owners moved away. I am about six months old. My foster mom rescued me and brought me inside from the cold weather. She gave me yucky medicine but I am a lot healthier now. I am need of a very loving permanent home that will treat me like the little princess I am. I am very loving and affectionate and would make a great companion. I have cute little feet that are solid white and look just like little gloves.
My hobbies are: playing in that box full of sand and kicking it all over the floor, sleeping inside the bathtub, playing with the feathers on a stick and getting lots of attention.