my prize from the slogan contest came about half an hour ago!
the cats are absoloutley loving it!! this is no small feat as Maverick hates every other toy i have ever given her.
this is what i got:
a cat dancer - Jupiter's fave!
two honeysuckle octopus (octopi?!)
a sheeps skin twirly toy (fuzzy wuzzy)
black tie gourmet catbuds
loads of pack of catnip
a cd instruction for building a cat tree
some cat nip toys
honeysuckle spray
kitty caviar
salmon treats
music cd
felted catnip ball
(i hope i havent forgotten anything. went back to check and Jupiter and Mav have carried parts of it away! lol
heres a picture of it all together minus the lemon shaped toy Jupiter has carried off and the cat dancer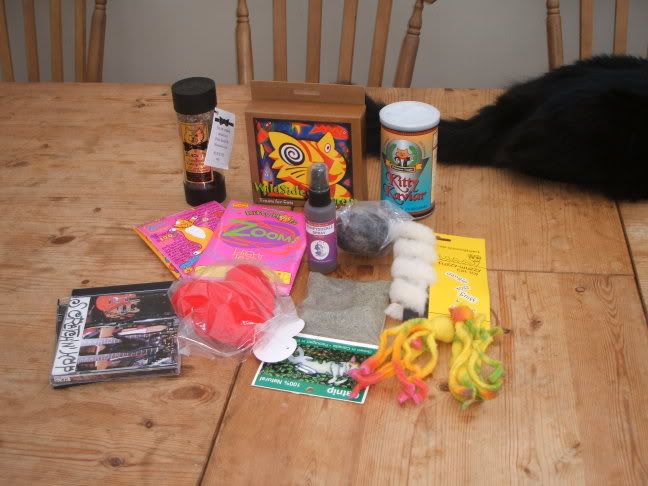 and a picture of Jupiter dive bombing the goodies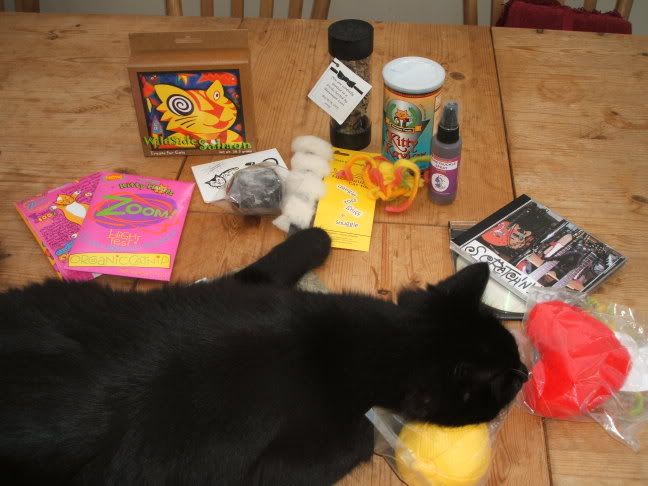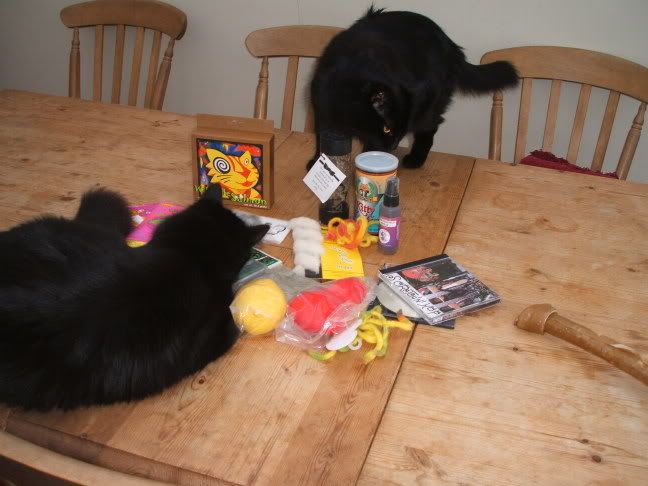 Jupiter with the catnip heart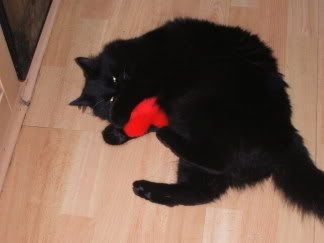 and the lemon shaped toy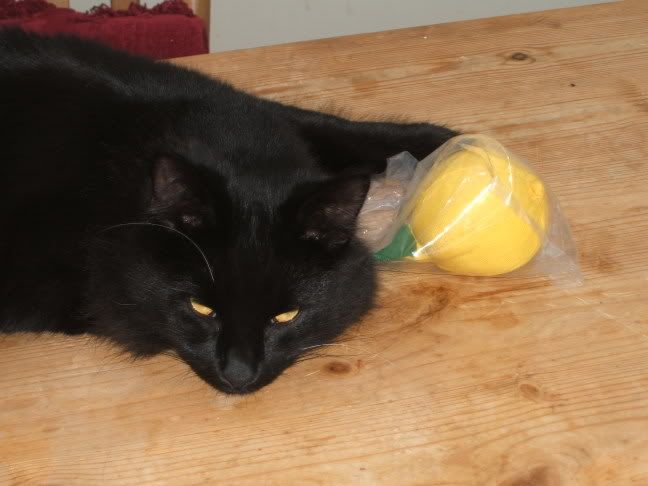 Maverick with the only cat toys she has ever shown an interest in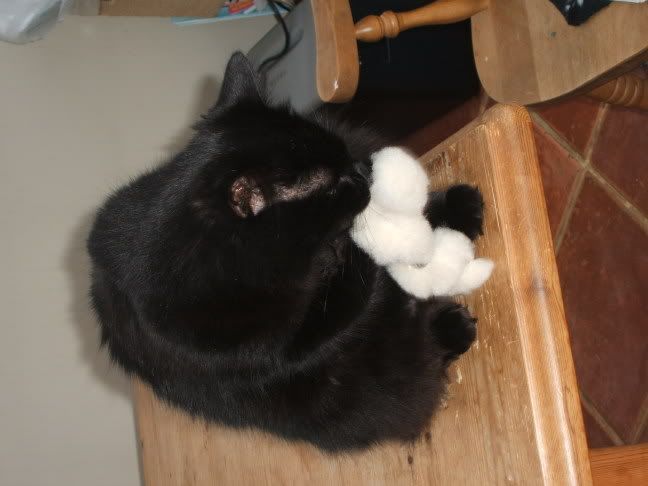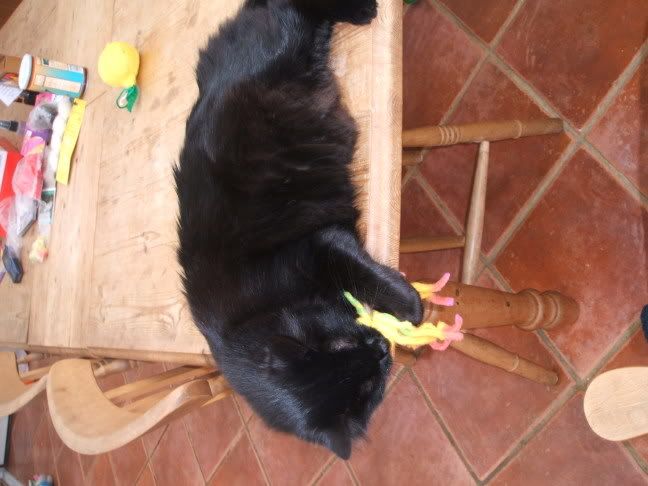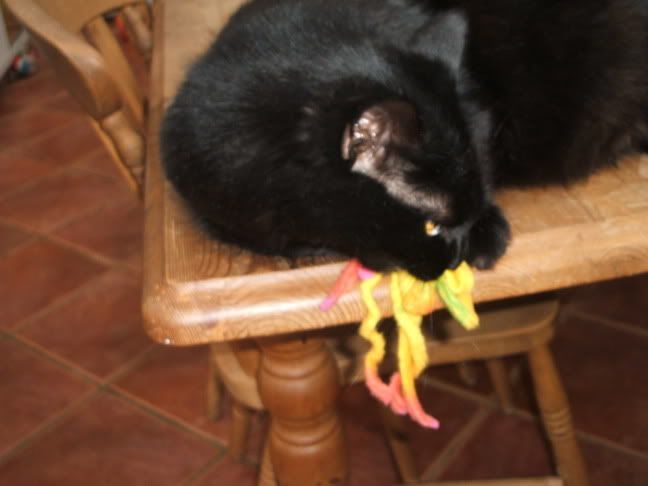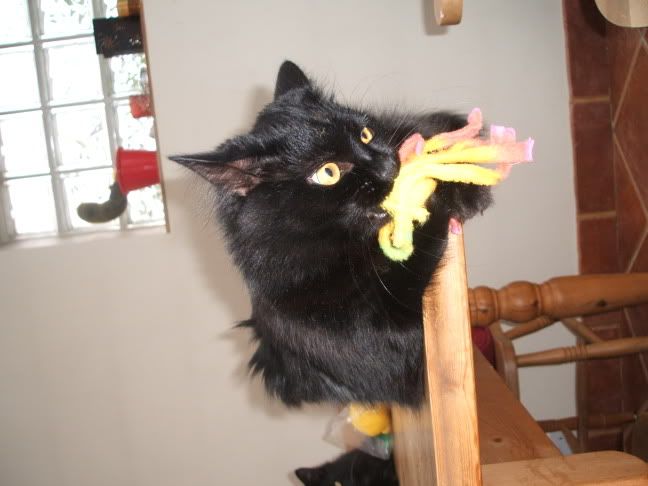 got loads of pics of Jupiter playing with/abusing the toys but think i might have to upload them on fur pics!
thank you so much Hissy and pat&alix who the toys came from. i will definitly be buying some more honeysuckle toys as Jupiter has stolen and hidden both! lol
now i know what to get the cats for xmas!