Serenity wanted to show off her new fashion statement she is wearing due to her boo boo which resulted in six stitches to her poor little paw.


Serenity is so cute the way she's sitting with her little leg stuck out!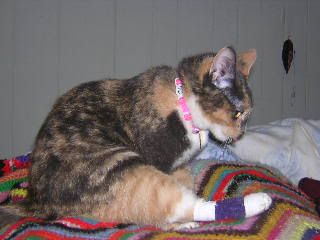 Gentle playtime. She's walking on three legs with her back right leg stuck up in the air, shaking it all the while!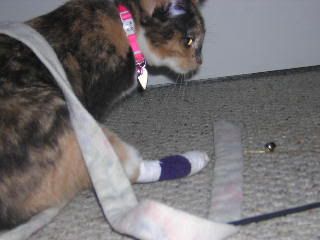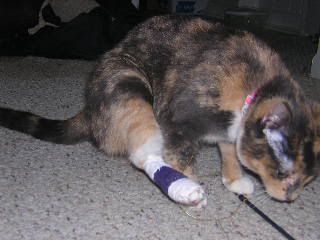 My beautiful baby girl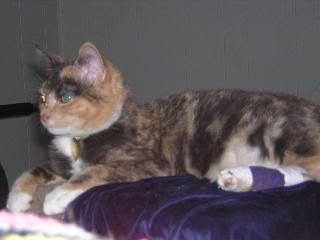 So sleepy after her rough day!