Happy Birthday Sash!!
Today is the day I found Sash thirteen years ago so we celebrate his 13th birthday today!
I love you Sash more than the world, my sweet precious boy!
Here's some new pictures of Sash enjoying his new kitty bed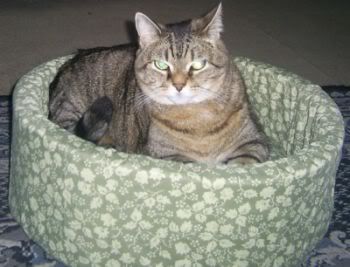 Hiding behind the big plant
Enjoying my cage
That's all for now guys, I'm off to enjoy my birthday with mom..........