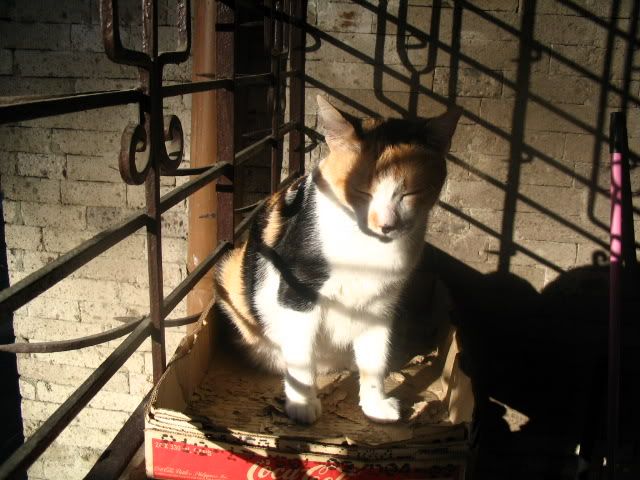 Joji does not like being handled for long so the only way I can "carry" her is via her cardboard box like the one on the picture.
Today, we were relaxing in an area of the house where she doesn't really go to. She didn't go down to explore but stayed on my lap smelling the air and looking about. Suddenly she stood, lifted her tail and sprayed. Because she was on the cardboard, I was able to move her sideways and only got my left shoulder "blessed".
Joji is my senior and she is spayed. Is this a sign of senility?