Max and the Gang. I haven't posted pics in a long time so here goes!!
Simon at the very top
Tigger on the next level down
Sampson in the house
and Max on the lowest level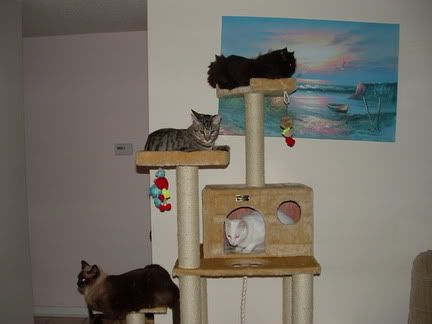 PoohBear is the grey/white kitty with Tigger
PoohBear gets neutered on Monday
Here is Trouble. Very loving kitty, she just hates cats!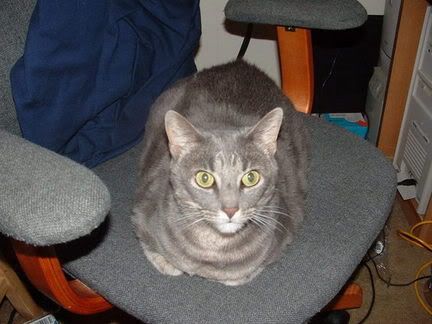 Vanna is the family lover!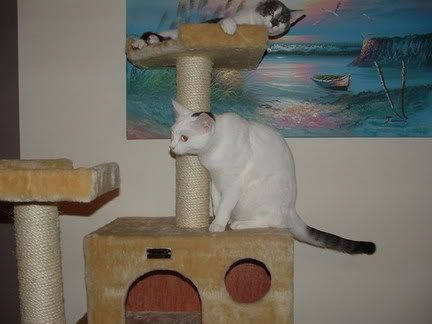 and of course the newest addition Mocha.