So I got to pet sit for my sister and my was it ever a party!! She has 2 cats, Mystik and Marty, and one puppy, Maddy. I personally thought the puppy was gonna be quite the little devil but I was wrong!! She actually behaved quite well for me. I took her for 2 walks, one during the day and another during the night. The only problem I had throughout the entire time was when I was trying to go to bed...Marty wanted to play. I'd be half way asleep then I'd hear. "MEEEEOOOOWW!!" and he did this for 1 whole hour!!!!!!!!!
He finally stopped when he realized he wasn't going to get his way. Mystik was good the entire time..never really bothered her much because she doesn't like to be bothered period. Mystik slept up by my head, Marty laid down by my feet and Maddy slept in her crate. I actually wonder if they do lock Maddy up at night..because I didnt' and she was fine the whole night. I got up and let her out at 8:00 then went back to bed and she never once ever pottyed in the house. So yay I got to spend a friday night by myself..in a house..THAT HAS A BIG SCREEN TV!!!!!!!!!!!
Here's pictures from the night..
Here's Maddy getting ready for our Day Walk: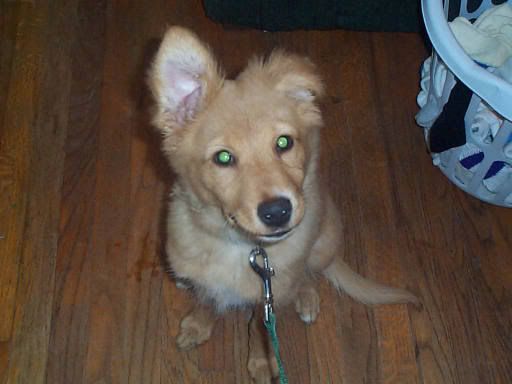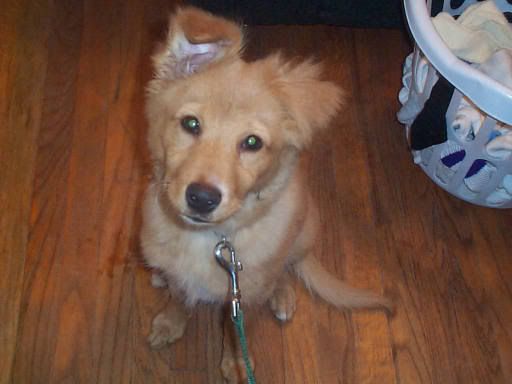 Me and Maddy wrestling around..right when I took the pic she chomped on my arm the little devil
Then she decided to say sorry..