Well, I'm back from my cruise and I can't even begin to tell you all what an amazing time I had. My best friend and I went on the Carnival Imagination from this past Saturday - Thursday. Originally our itinerary was to head to Grand Cayman and Ocho Rios, Jamaica. Well, thanks to what was then a tropical depression (and is now that lovely large hurricane brewing out there) our itinerary got changed around a bit. Instead of Ocho Rios we docked in Montego Bay, Jamaica and since the weater at Grand Cayman was so bad we ended up in Nassau, Bahamas instead. Luckily we avoided all of the bad weather and the cruise was just as amazing as it would have been had we not had to change plans.


Lauren and I always have an amazing time together and we were really able to let loose, go COMPLETELY wild, and forget all about our responsibilities for a week.

Some of the highlights:
- Singing karaoke to Like a Virgin and a few other songs with a couple of girls we met on the ship
- Making friends with pretty much all of the people our age (they were all between 22-33) on board and partying with all of them every single night
- Climbing the Dunns River Falls in Ocho Rios (even though we couldn't dock there we were still able to take an excursion over there)
- The 2-hour bus ride from Montego Bay to Ocho Rios, we were really able to see so much of Jamaica that way
- Touching the dolphins at Dolphin's Cove in Ocho Rios
- Winning a bottle of champagne after being called up to compete in a game show, I was determined to win and it paid off (I really wanted that free bottle of champagne
)
- Dancing the night away and never going to sleep before 5am
- Laughing continually with my best friend day in and day out
- Laying on the beach in Nassau and enjoying the beautiful weather
- Losing the $20 Ryan (a friend we made on the ship) gave to each Lauren and I at the roulette table
- Letting go and just having the best time of my life (and I really truly mean that, I've never had a better time)

There were so many amazing times, I wish I could tell you every little detail, but this post has been long enough. So now I'll just leave you with some of my favorite pics and a link to my photobucket page all of the pics are on (in case anyone is interested in taking a look at the rest)...

Part of the waterfall we climbed (man were we tired when we finished that):



Montego Bay, Jamaica from the bus we took to Ocho Rios: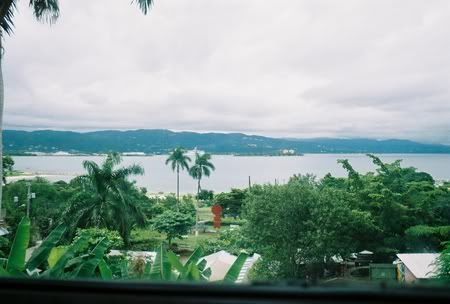 Lauren and I on the beautiful beach in Nassau: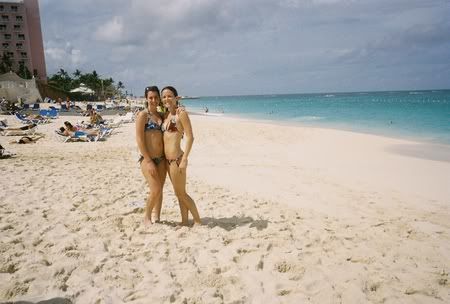 Dancing and partying the night away with a couple of friends we made (that's Lauren on the far right and me right next to her):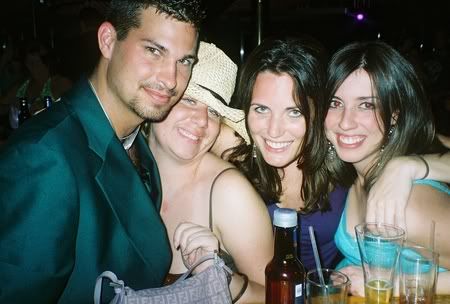 Lauren and I hanging out after dinner on formal night: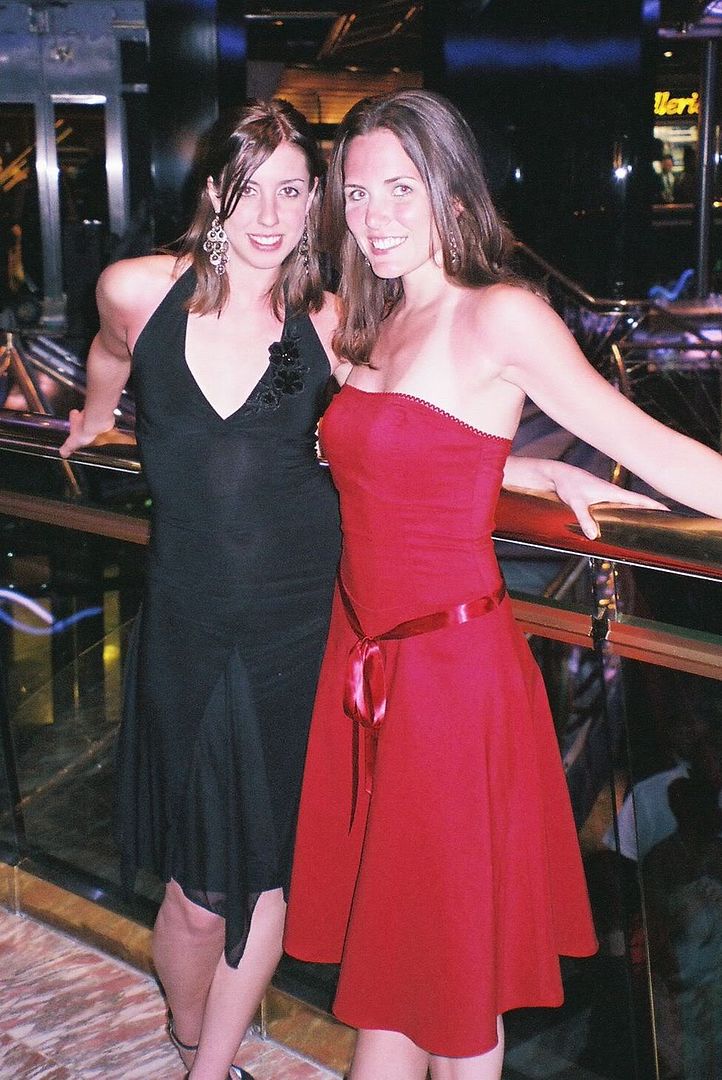 And lastly, a pic I decided to throw in because I wish this is what I could be doing EVERYDAY, me enjoying the "drink of the day" on the lido deck: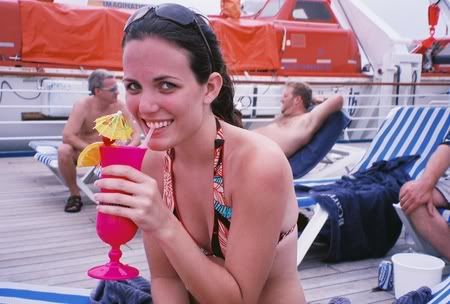 And here's a link to the page with the rest of the pics: CRUISE! There's some funny ones in there as well as some of us climbing the waterfall...it's pretty much got everything.


Thanks for looking guys! I'm glad to be back here on TCS but MAN do I ever wish I could just LIVE on that boat!!!!