These two kittens were found by my co-worker outside her house!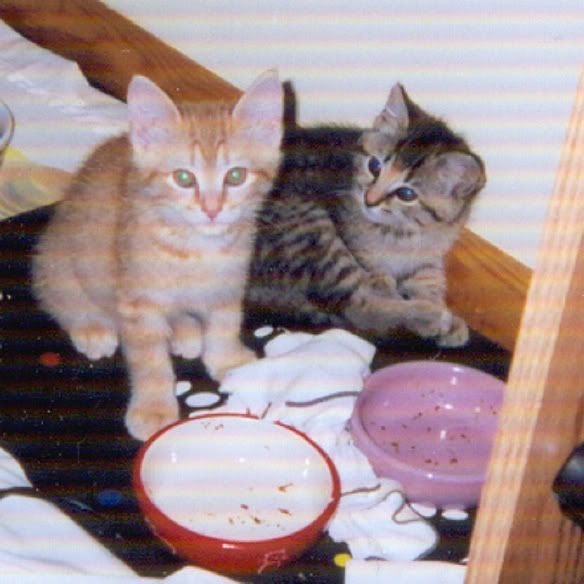 This gray one is Suzie. She is very shy but coming around. Would you say she is a tabby or a torbie? Her nose is orange! We are keeping her!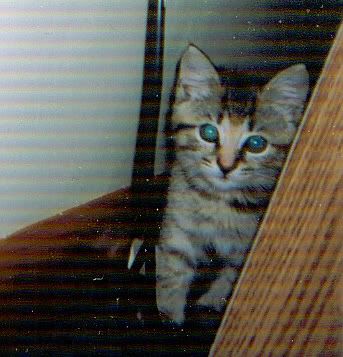 Here is a cute picture of Rocky and Suzie. He loves these babies and is awesome with them! Note Jelly, who will be adopted by my friend in the background!
We love these babes!