Well I have been getting pictures and brochures for Emmysamsons sons school project...and let me tell you I have been having sooo much fun!!!!! Its amazing how much fun you can have showing off your city
Well I went out today and got some pics...and they came out great so i wanted to share them with you......
I figured its Halloween season, and being from the city of witches...i though would give you guys a creepy history lesson.....
This first Picture is of Essex street in down town Salem...this is the street to be on haloween.. On October 31st thousands of people dressed in bizzare costumes will stuff them selves doen this street....when you walk through it though it may be 20 degrees F outside its like 90 F on this street......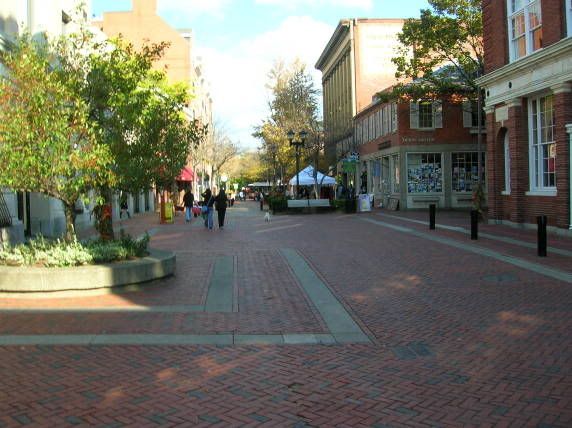 This picture is of a fountain called "The big fountain"...(yeah creative I know)
) Anyways the pattern in the fountain is the actual map of "modern Salem" which is placed on top of another patter that is a map of "Old Salem" which included Danvers, parts of Peabody and Marblehead.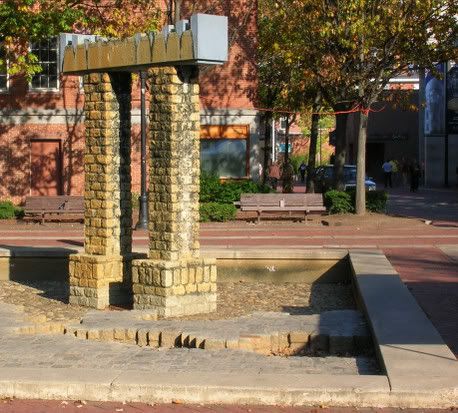 I know this isnt a very good pic...but the sun wasnt helping us out....but this is Roger Conant he founded salem in 1626......Many tourists make the mistake of thinking poor Mr. Conant is a witch, this could be because of how he is dressed, or maybe because his statue stands in front of the "Witch Museum"
...to make matters worse, this statue is located in the middle of a nasty intersection....so many the clueless tourist has almost lost their life so that they could snap Conants picture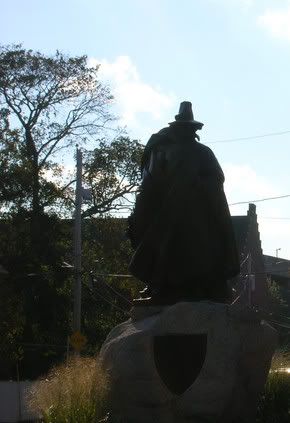 I'm adding more pics....they will be up in a minute....