Hi I'm Emyr. Just signed up to get some kitty advice and has so far proved very useful. Been told to introduce myself so here I am!
For the past 3 weeks we've had an addition to the family in the form of an 11 week old hyperactive kitten that has been named Guinness [Not everything in black and white makes sense!!!]:-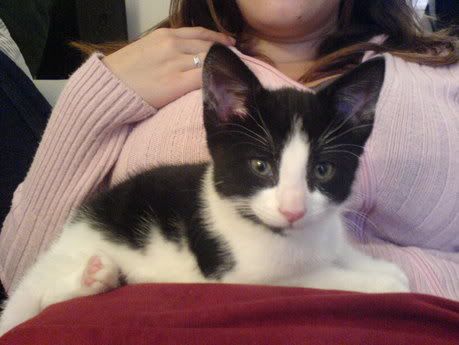 Both Pamela [the better half] and myself are getting on really well with Guinness despte a few teething problems, however I think Bruce the Budgie is still little cagey - puns not intended!