I decided to post more pictures of kitties that I worked with. These guys weren't fosters, I just went into the centre daily and spent time with them, medicated, cleaned.. etc etc.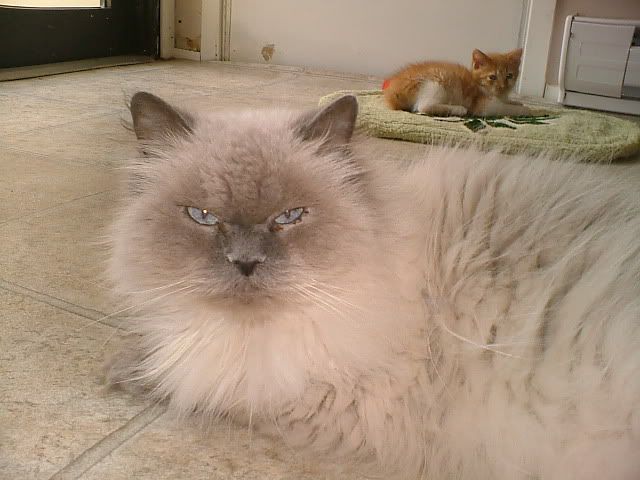 Juju. She was found in a blizzard.. had a large mammory tumor, that was removed. Is currently in a foster home.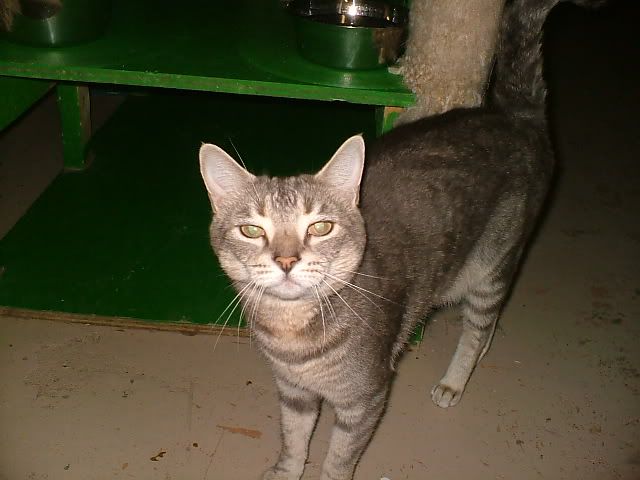 Jimmy! She's awesome. Shes still up for adoption actually. She was brough to us because she was peeing. MEdical tests were done, but nothign was found. She just wasn't happy in that home. Maybe because they declawed her?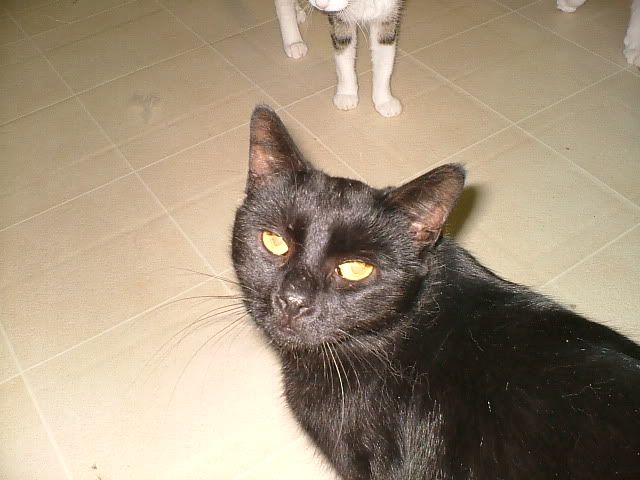 Sparkie was found in below freezing weather. his paws were actually frozen to the pavement. He's a very friendly guy.. towards people anyway. He doens't care for other animals at all.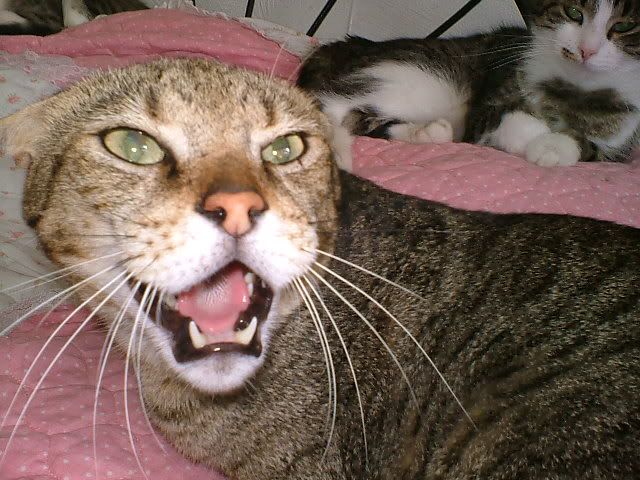 Kilo! He is a mixed bred sort of wildcat.. any suggestions would be great.. unfortunatly he is unadoptable so until we can find a cat sanctuary or something of the like, he'll be staying with the centre.
More to come!