okee... this is the last one.. should be anyway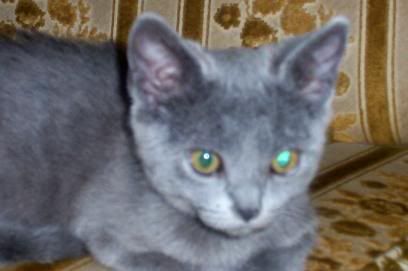 Pearl. She came in with her brother Magna. They were such fat little kittens! They were adopted out into the same home =)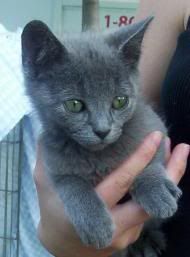 Magna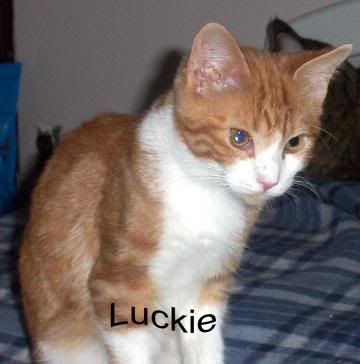 Lucky! she was awesome.. I wanted to keep her so much! I had her for such a long time. She came to me at 6 weeks old, bad eye.. I cleaned it u and saw a bump.. too kher to the vet and her eye had an ulcer on it x__x I was given a cream or something to put into it and I was to return 10 days later, but had to make the appointmentealrier due to not being able to get the car that day.. and good thing too.. the ulcer was about to rupture! she has her eye sewn shut for 3 weeks. Theres a scar there now.. but its alright! I cried when she was adopted.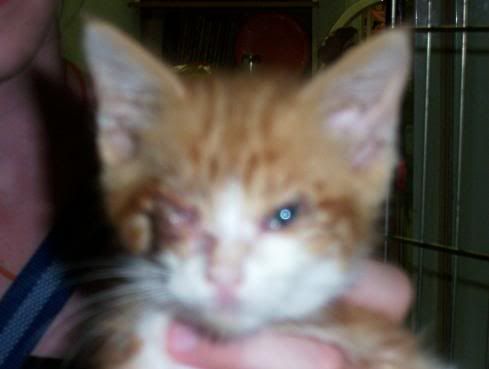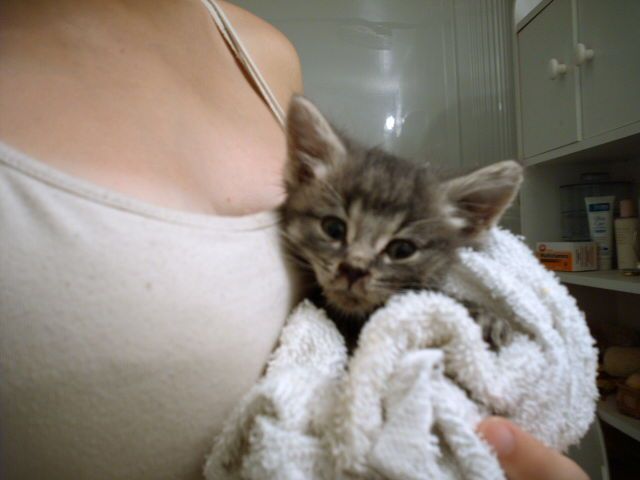 Silver. I had him for.. 5 days... he passed away on the 5th day. I toook him home because he was sick, hoping to make him better.. it didn't work.
Out of 5 littermates, only 2 survived.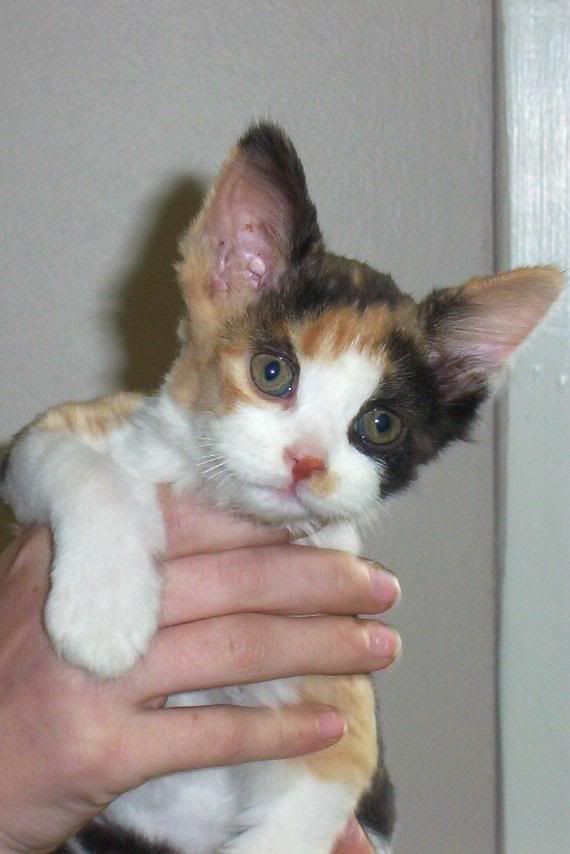 Bo! She was one of my favortie fosters. She was brought to me shaved completely.. she is a longhair calico girlie. Someone found her in their basement like this.