I've posted these two of my RB kitten Socks before: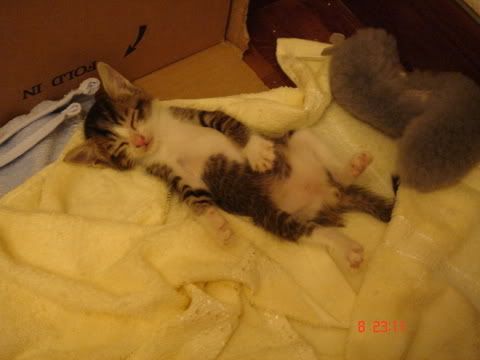 RB kitten Powder trying to stay awake, not quite succeeding...
He really was nodding off while sitting up... we nearly split our sides laughin soundlessly so as not to wake him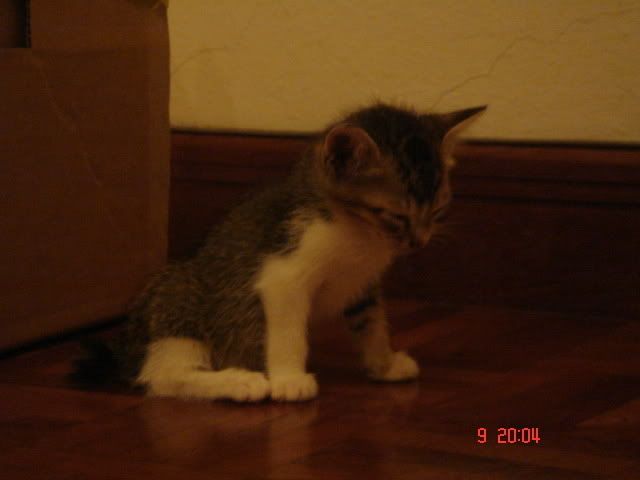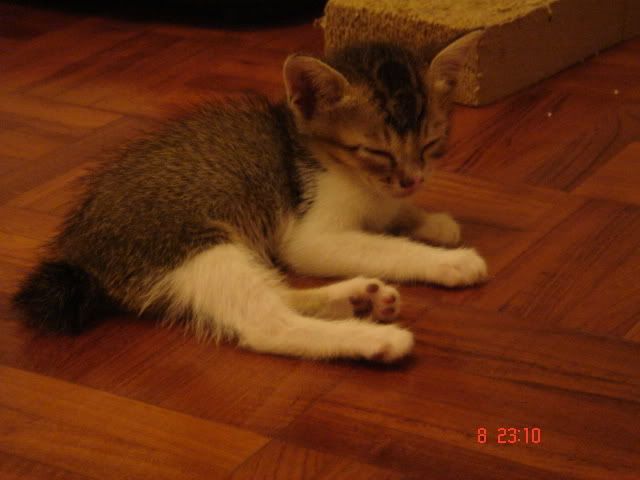 RB kitten Sunday all curled up n napping... hello fuzzyhead...
Socks trying his DARNDEST to get some shuteye: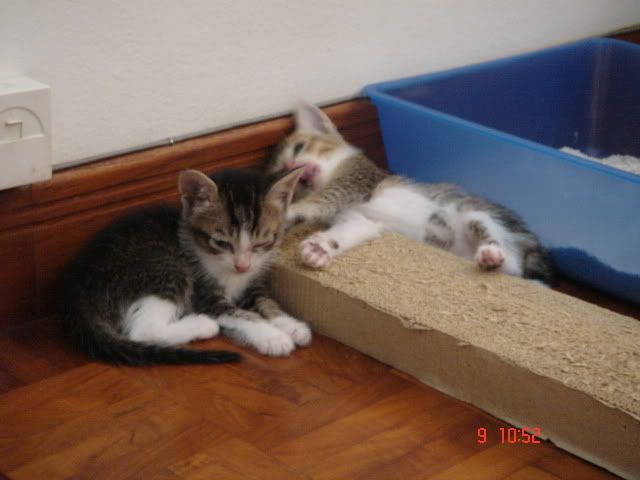 Wukong dozing against a friend's leg
Their momma when she was sick. Yep she liked the blankie...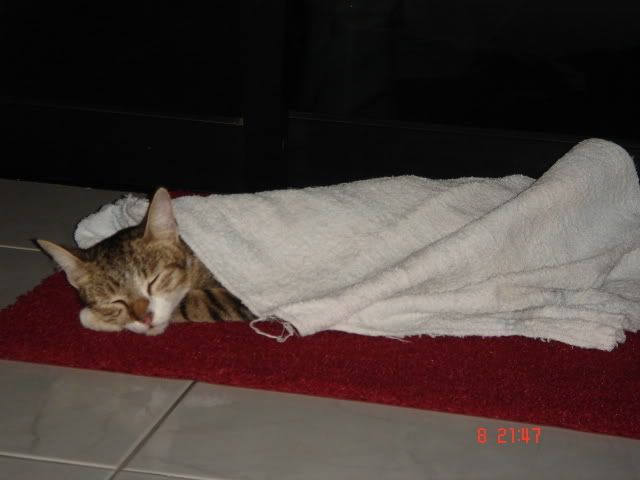 Sleepin with her head tilted back so she could breathe... her nose was blocked up.