Since I got paid on Monday, I went ahead and picked up one of those new Swiffer CarpetFlick's to try and clean up the cat litter on my carpet. The boys track it all over, and my vacuum is small and needs to be cleaned constantly. I know a couple of the other members have been curious about them, so I thought I would let you know my opinion of it. I must say, I was somewhat skeptical at first, but now I am highly impressed! It did a good job of picking up all the litter on my floor, and did a decent number on the shed fur (and some of my hair
). Unfortunately, I didn't think to take before pictures, but here's some of the after.
The now clean floor: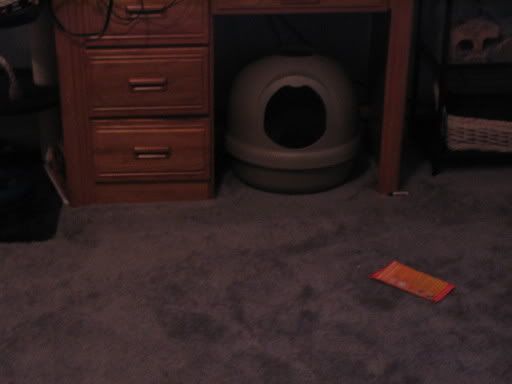 The top part: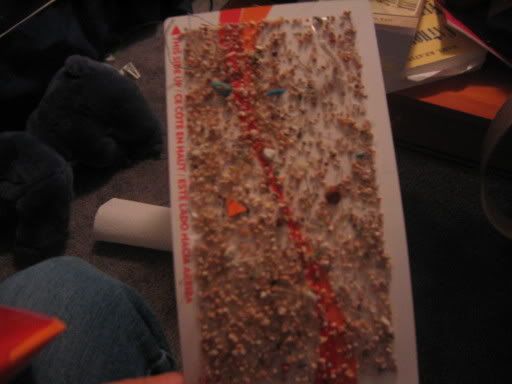 The bottom part: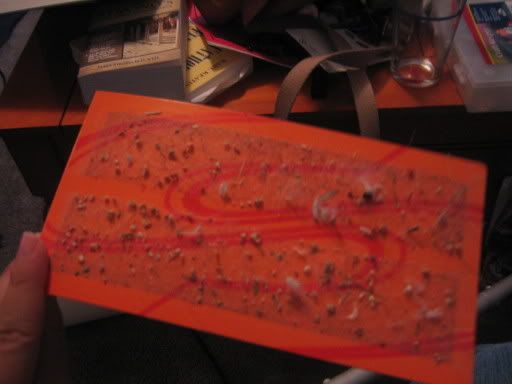 At about $15 for the main unit, and $4 for 12 refills, I'd say its well worth it!