I took Chay to get blessed today, and he was so good I told him we could go to PetCo and he could pick something out. So we get there, and he passes up all the balls and feather toys that I thought would get his attention. He had a few admirers there too! My phone rings, and when I pick it up to answer it, Chay had made his choice! I tried to foist off some cheaper beds, but he wasn't having it! So $25 poorer, here we are. The bed is a big hit!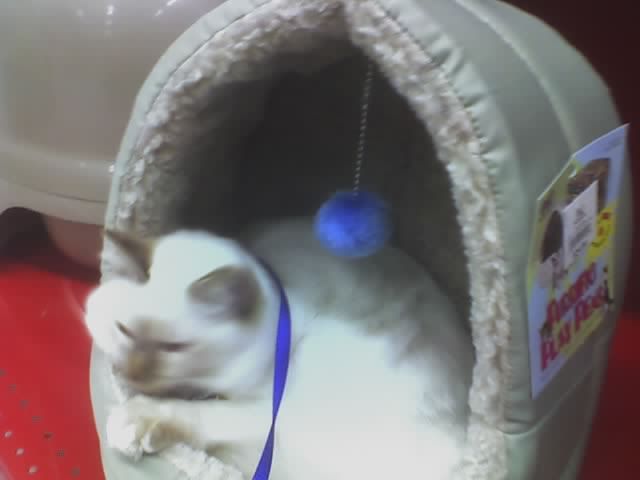 "This is mine, Mom!"
"I like it too!"
"Billy, that's mine! Get out!"
I'm waiting for the occupation wars to start.