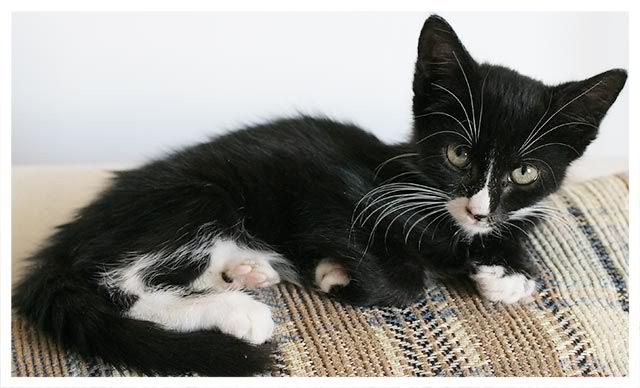 Little Tux Girl - about 8 weeks old but the size of a 6-week old, rescued from a backyard about a month ago - she was in another foster home until coming over here a week and a day ago.


She was small and bony and her poop was not quite right, but her eyes were alert, she readily ate both dry and wet food, and she had enough power to jump up on the couch and sit by me. We were hoping that, with the help of some care and attention, she would be able to fight off the panleukopenia that took her littermate.
We were wrong. She was my quiet shadow, snuggled down on the rug by my feet in the kitchen or sitting nearby while I was at the computer desk. She was only here for a few, few days, and suddenly she is gone.