I don't know if you all remember Samuel or not,
, but he has grown. He is now 7 months old! He has gone through a house move (with me) and hopefully we are settled in for the rest of our lives.
This is what he looks like, now.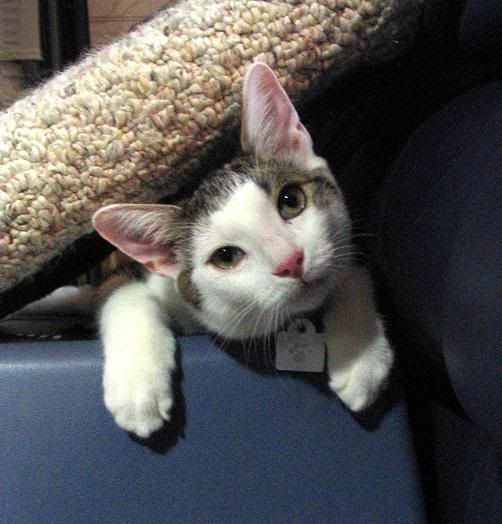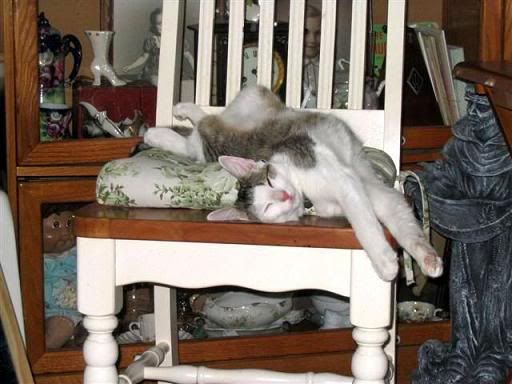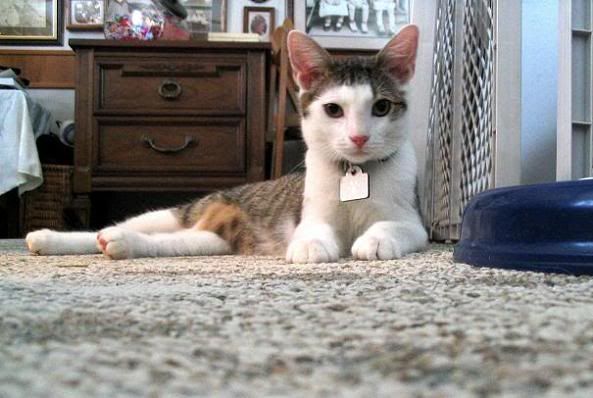 I think the child is going to be a big boy. He weighs 8 1/2 pounds at this point.