My mom's cats are staying at my house while my brother is in town. D@mn Allergies!
They are siblings.
Here is Kira! The only cat who has ever been on my frige!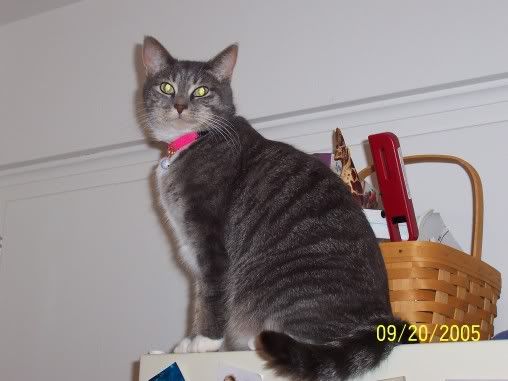 Here's Fizzgig and of course Joei!!!
They come to visit me twice a year!!! I'm so happy they get along with my babies!!!