Here are my little furry ones taking an afternoon nap.
I just love how Kinah wraps her head around Joshua's butt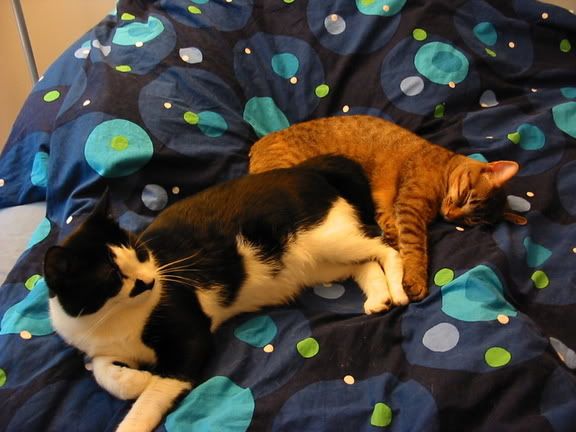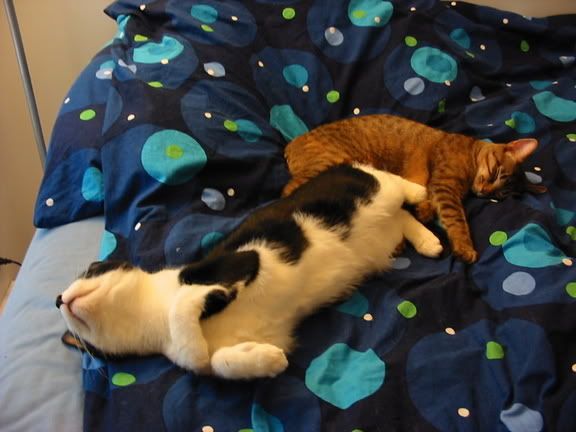 They've adapted very well to their new home. No signs of stress anymore (they certainly don't look stressed in that last picture!)
Hard to believe that Kinah is 9-10 months old. Almost fully grown. She's so much smaller than Joshua!
(by the way, Kinah is not orange, she's beige and brown... bad lighting!)