Here are 3 pics. There is supposed to be 5 but now I know not to trust camera phones.
Pictures are kind of bad quality, i took them with my camera phone, but just to give you a little taste:
1 is black and white of Chaos, and two are sketch.
Heres a sketch of Mischief sleeping on my school bag.
Chaos heading straight for the camera.
Chaos resting next to his favorite slipper.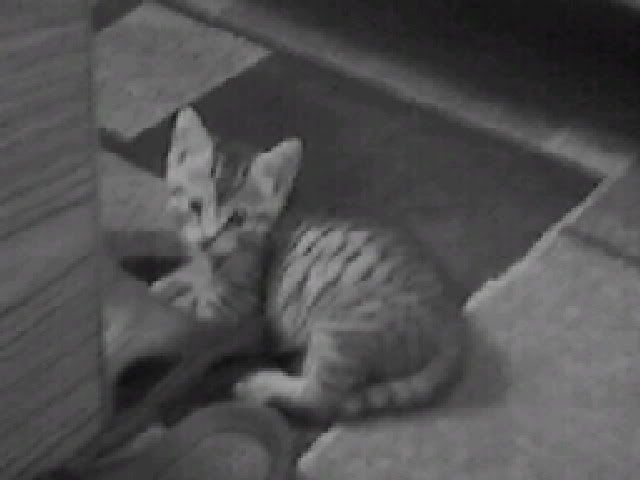 I'll try to get some better quality pictures soon!