My babies a few weeks ago in a rare moment!
Zakk around the time we first got him (about 6 months old)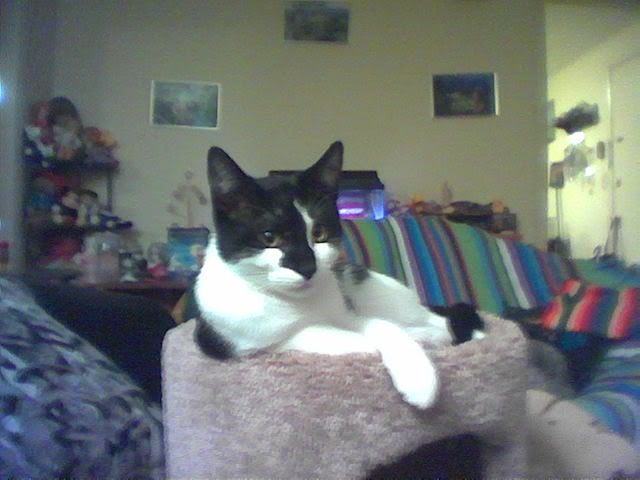 Rocky the day we got him.. Not exactly sure of age, but about 10 weeks old.
Hopefully I have done this right! Rocky has a corneal ulcer from feline herpes, as you can see. I think Zakk looks like Rosiemac's Sophie mirror image, w/smaller ears.