I hope I did this right. I resized in Photobucket to 400X300 pixels so the pictures should be the right size.
On Sunday we became the proud parents of a 9 month old Cornish Rex. I forgot how much energy kittens have. Whew. The other kids are slowly warming up to him. The boys faster than my little girl but we are going slow and there have been no issues.
Without further ado here is Xander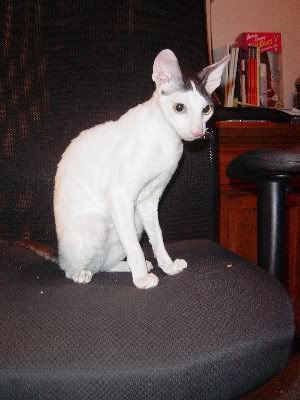 We love him already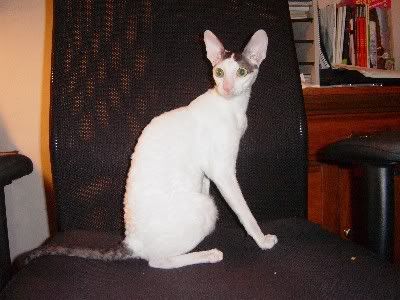 I am not sure Cassidy is to taken with him though.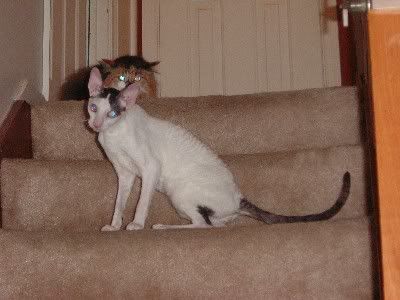 My two boys Inca (left) and Redford (right)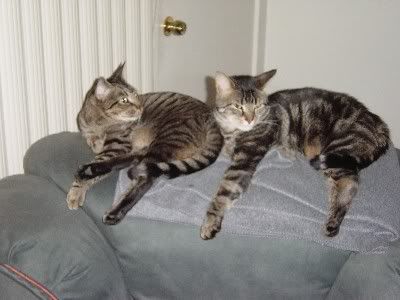 My little girl, Cassidy. Isn't she beautiful.