Just going through my pics here on the puter and thought I'd share a few with you.
Here is my mother in laws house last Fall after they had thier new porch put on. It's so nice!
Here is a pic of me when I was about 2-3, and the smaller pic is my niece about 5 years ago. Don't you think there is/was a resemblance?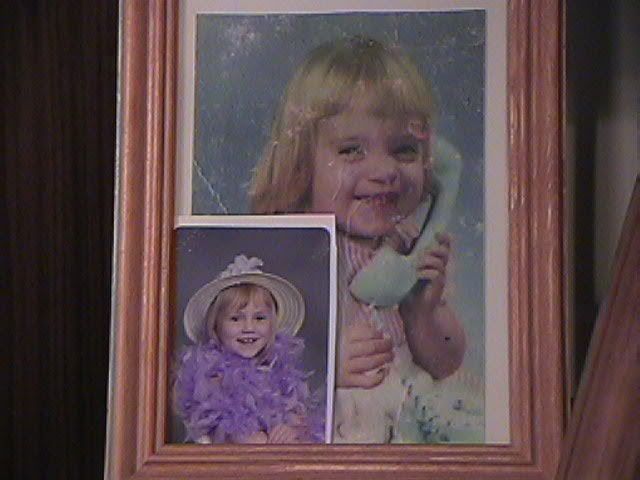 Debi here at work brought her dog into work one day. Her name is Molly
My uncle's wedding. My mom was his attendant. She's the short one on the end.
My sister Debbie's house.