Bella was so tiny when I brought her home. And her ears were that big. I have other pictures that make them look even bigger, but yes, they were (and still are, to a lesser extent) disproportinately large. Those cushons are about a foot wide.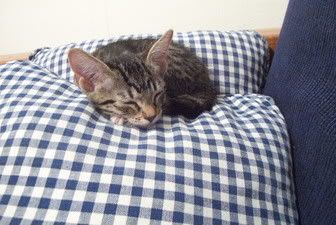 And here is a picture that I took just now. I did attempt to pose her at least touching the pillow, but she declined.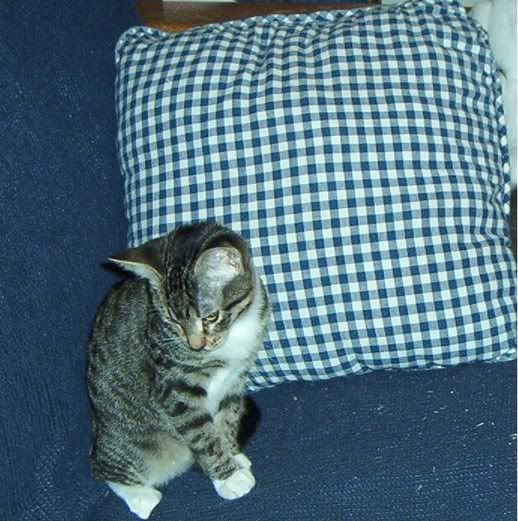 And Rowan may not have grown up much, but he's certainly grown out. Not that you can tell under the fur.
He was standing on his hind legs, with the lower part of his legs against the ironing board to steady him as he batted the blind wand thingie. It was adorable, but he didn't want pictures. He just looks so innocent that you'd never think that he and Bella use the noise to wake Meowmie up.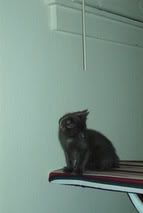 And he's showing off the white dot on his chest. I think that this is the only picture where it shows.