Tiggy and Bailey are in a struggle to see who is the head guy here in the house!
Tiggy has Bailey in a headlock while Bailey tries to "bunny kick" him away!
Tiggy tries to bite the "bunny" foot!
They are both tiring.......
Time out. Nap time for babies!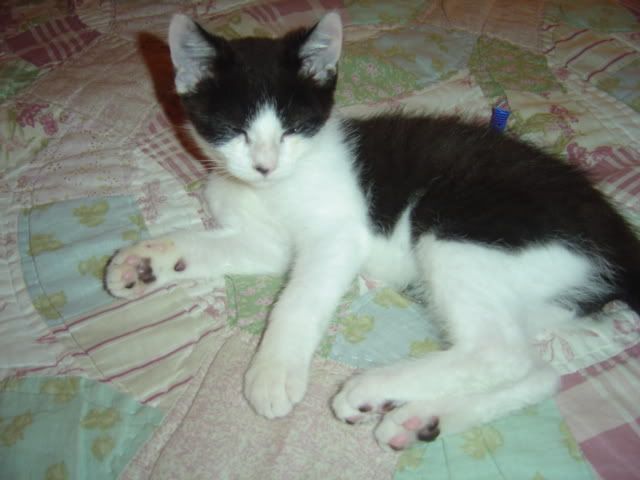 Tiggy says, oh well, since I have to wait, I'll attack Meowmys camera instead!