I won this Cat Condo from ebay and my kittens love it. I have included some pictures to view. The top should have another post on it, but for now its too high for my kittens. Well I should say if they are playing I don't want one to fall from 6 1/2 feet up. We also have it next to the couch. After a while it will be moved into the guest bedroom next to the window. In total I spent 95 bucks on it and it was well worth it.
Lombardi was the only one who would show off as I was taking pictures...Jaiden prefered to lay inside the box!
Original condo is here.....
http://www.armarkat.com/b7801.htm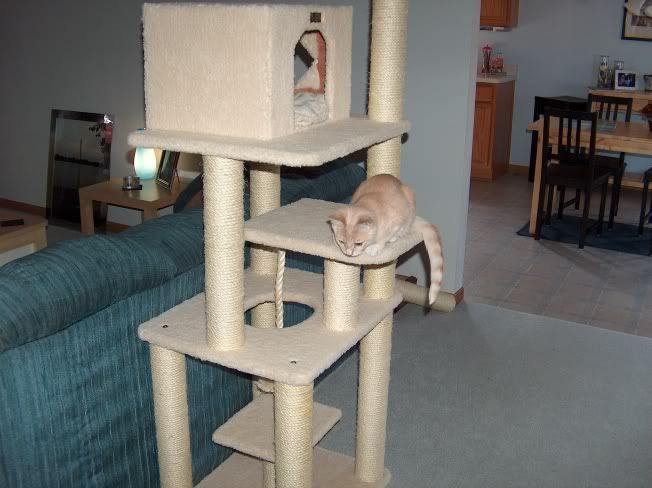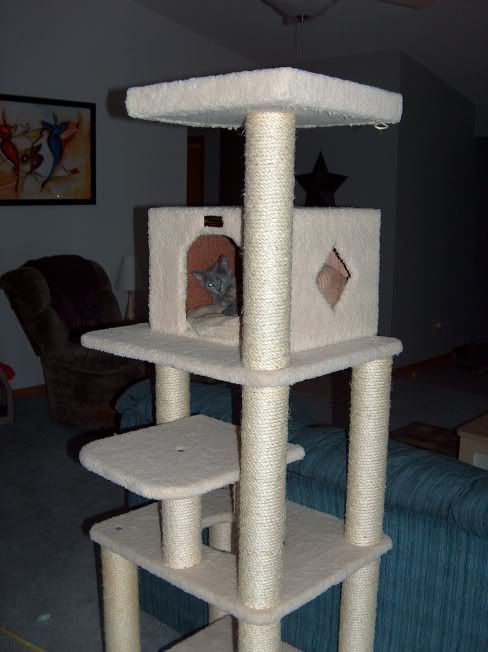 Jaiden hiding inside her den!