Ok, I was supposed to post that a few days ago but I've been very busy with school (that's the problem with studying something you like... you don't want to get away from the books
)
Here are some pictures of my new apartment.
It's fairly small but I like it. As far as cheap one-bedroom student apartments go, I think I got a nice one.
The main room (which I divided in a "living room" and "office" area)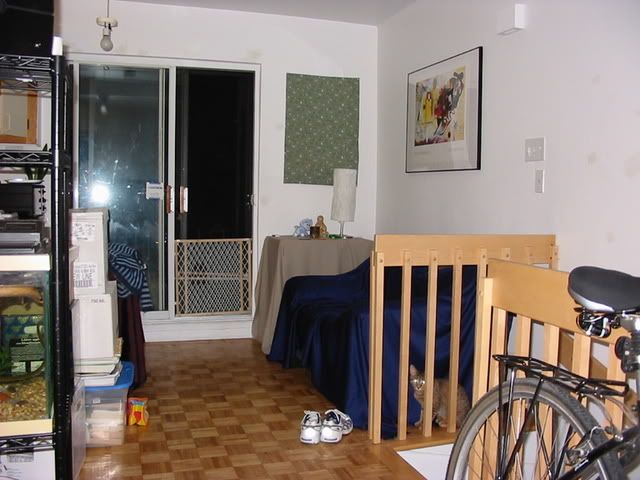 (notice Kinah hiding in that picture...)
The "living room" with Joshua enjoying his new couch (I got it on his birthday, so it's his)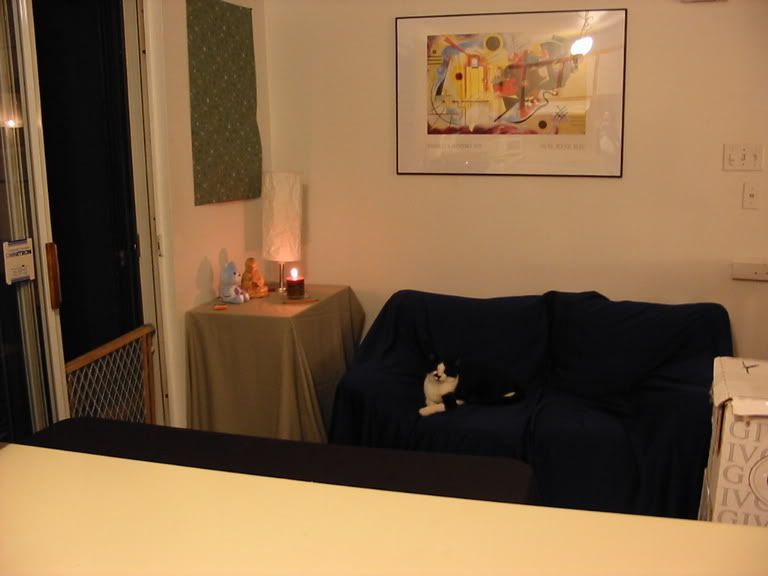 The Kitchen
Notice that the fridge and stove are missing. I got my fridge since but not the stove. I should get it soon.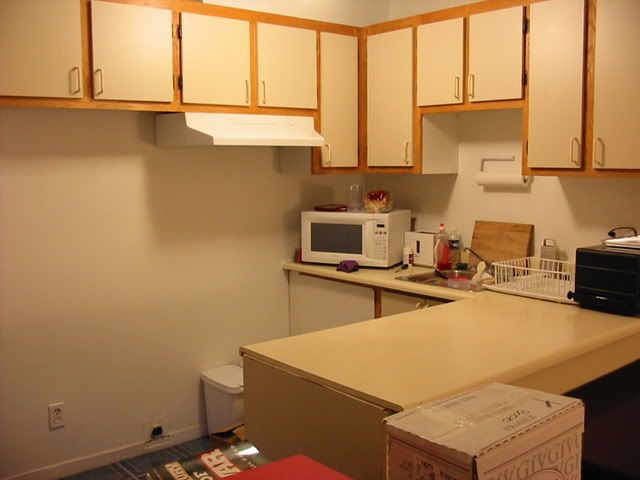 The bedroom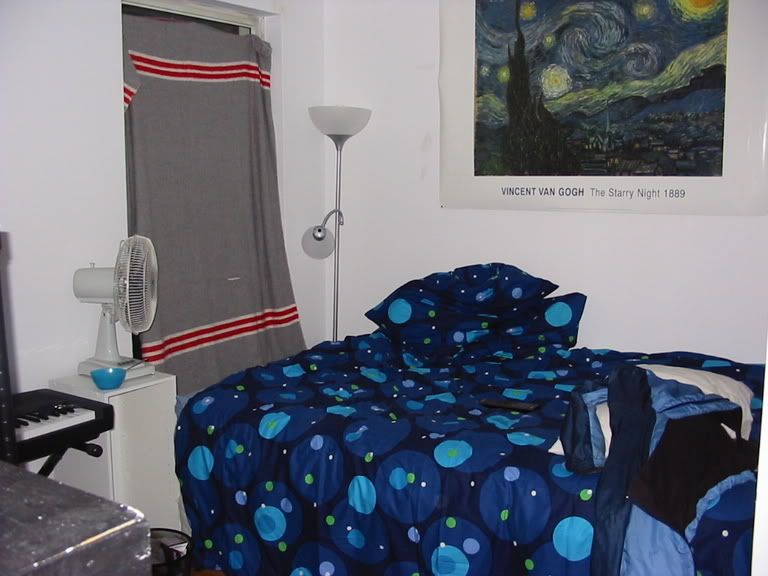 (nevermind the old blanket used as a curtain. I will buy real blinds/curtains soon)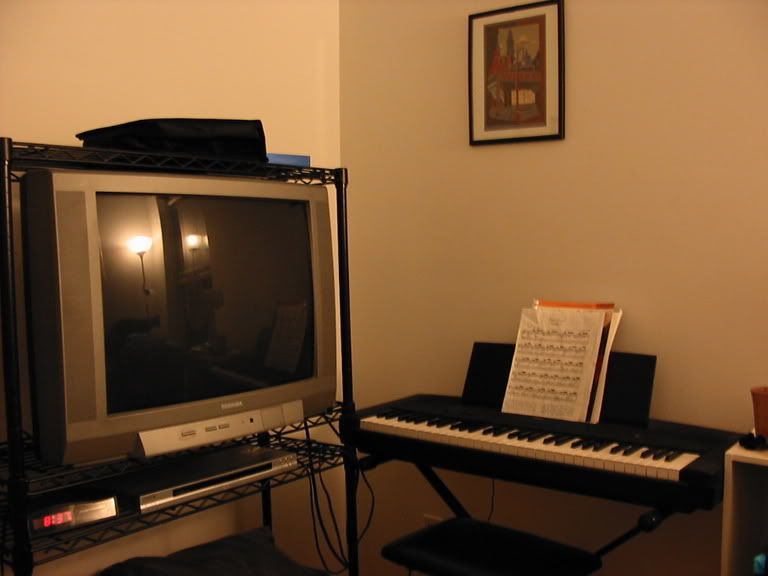 That's it for now. I don't have any pictures of the outside yet.