I recently had my 50th birthday
. And I was very lucky, I've got a new lap top computer, so I bought a new digital camera with some money I got too. Anyway, here's one of the fist pictures of our Ozzy I've taken with it.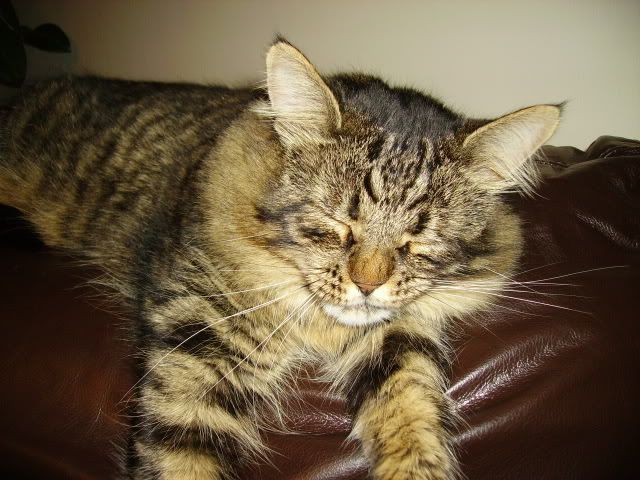 He looks a bit fed up with my poking my camera in his face. I wonder why.....