Never thought this would happen so quickly! But Cody and baby Jovi are getting along just fine.
She's acting more like an annoyed big sister and even starting to chase him around the house now!!! Things couldn't be better at Camp Jovi!!
Here's some updated pics. Enjoy!! Susan, Cody and Baby Jovi
Nice try little brat!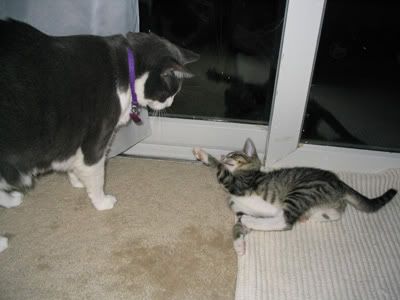 First sleepy time together...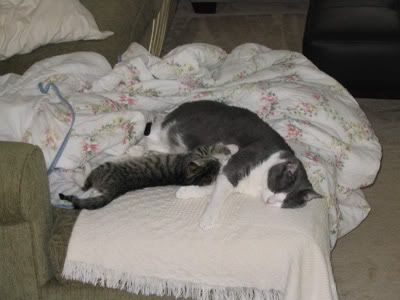 Now it's the daily nap spot!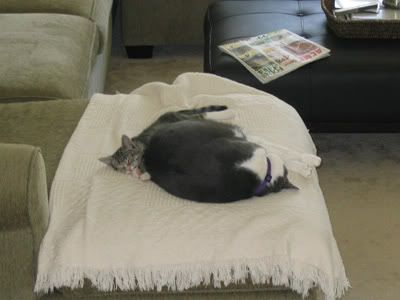 Taking after his mother already...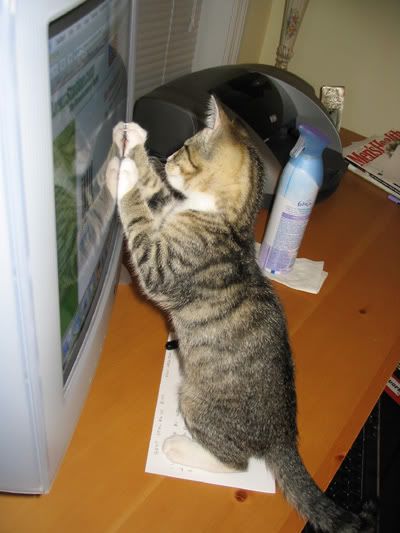 And as my nephew says, "Cat have big ears, cat have big ears!"