Thought I'd start a thread of all of mine........subscribe to it if you like and I will update you with new ones! You all know me and my camera....snap snap!!! LOL
Here are a few of the crew this morning!
Petals doing her daily stretchhhhhhhhing
Trixie telling Bailey that if you don't stop jumping on me, I'm gonna have to bop you!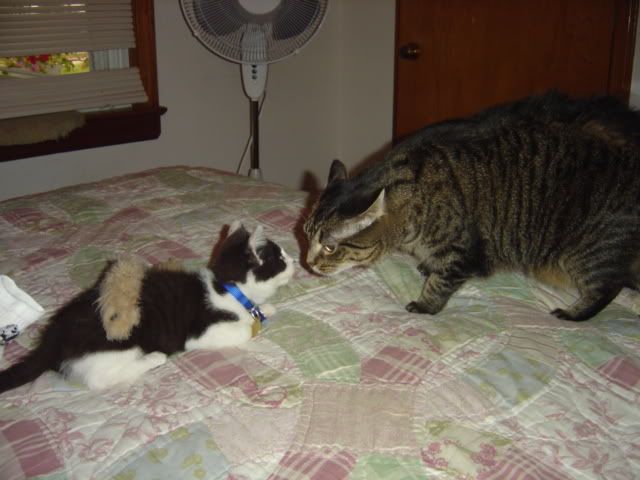 Hummm, what can I get into now?
Tiggy, where ya going? Come back!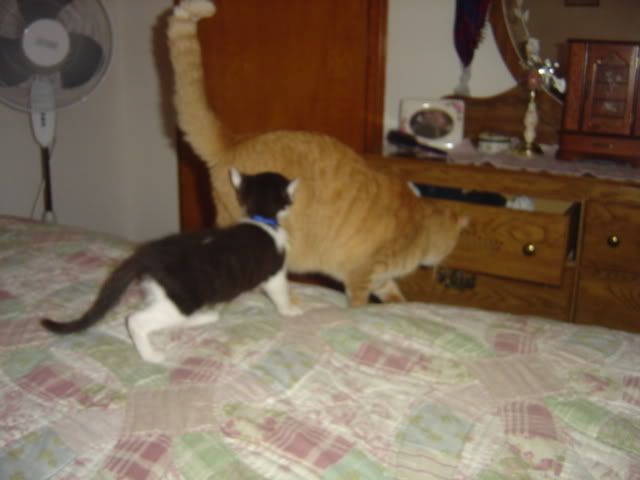 Mom, what is that flash?
Oh good, Tiggy is back. Come on big brother, let's play!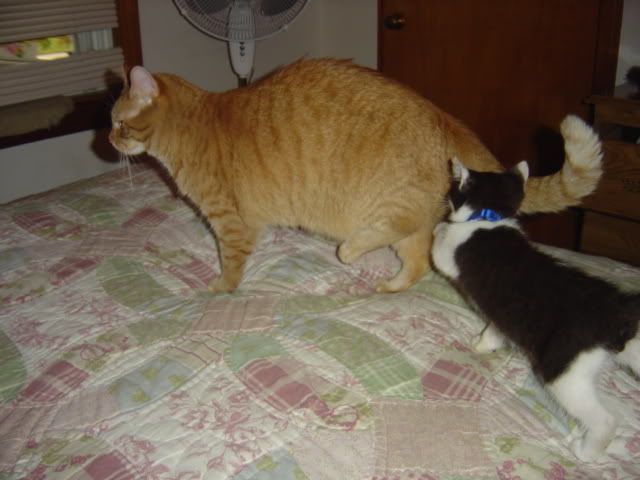 Well, I know I can take my furry snake!
Ok, well, one more pic Mom, then I feel a
coming on........