Look at what my Garfield
s to do!!
Even when the babies were new born I would catch him sneaking in there with them and licking them clean. Lilo never did mind either! So this is something that the kittens have always known. Garfield licking them clean!!
Notice how he holds them down with both front paws and licks them clean!!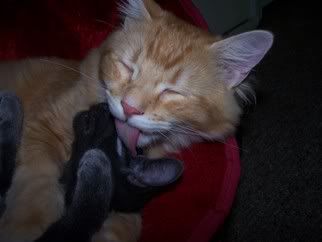 Then they fall alseep together!! AWWWWWWWWW