Well, so many of you have emailed me for pics of our week in Ocean City, I thought I would get them done now before my day starts............I'll try not to bore you too much. Had a great time in OC, and other than seeing my kits, am bummed about being back. Back to work, reality, bills, etc.
Here we go......
As we walked into the condo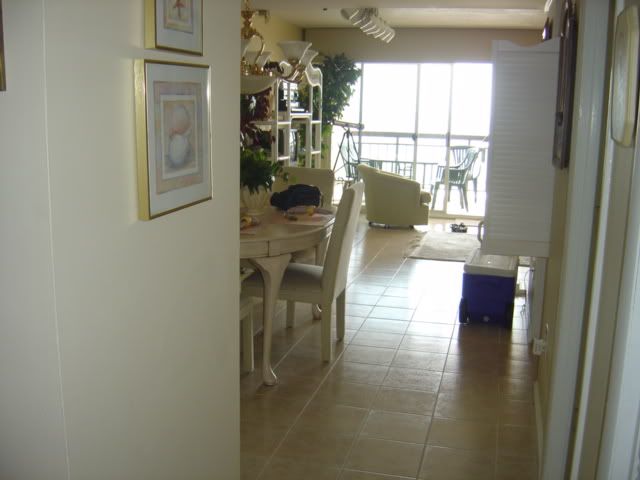 The living room. The decor was very pretty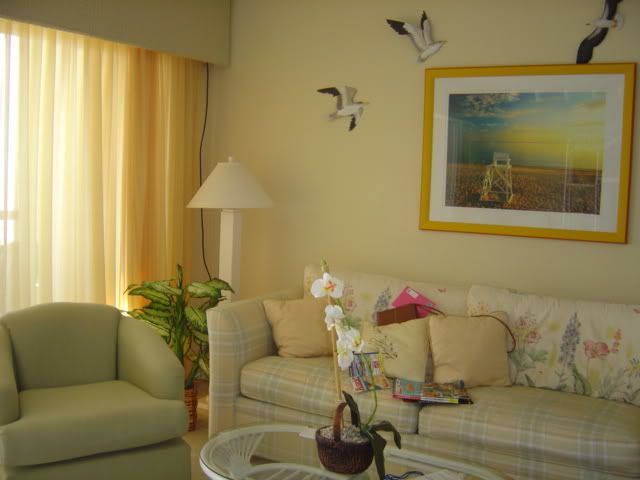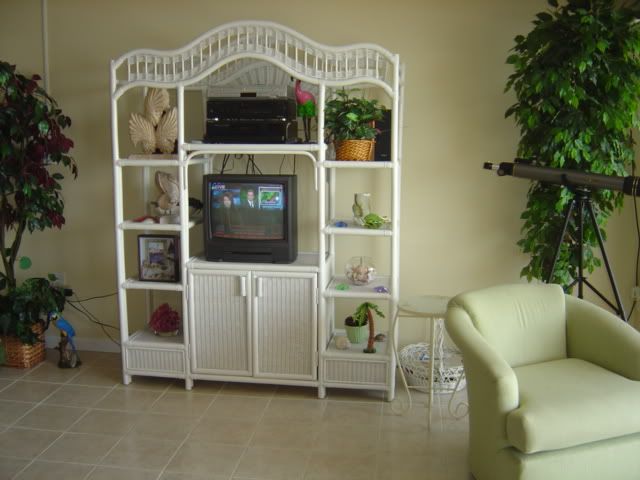 little kitchen, but well equipped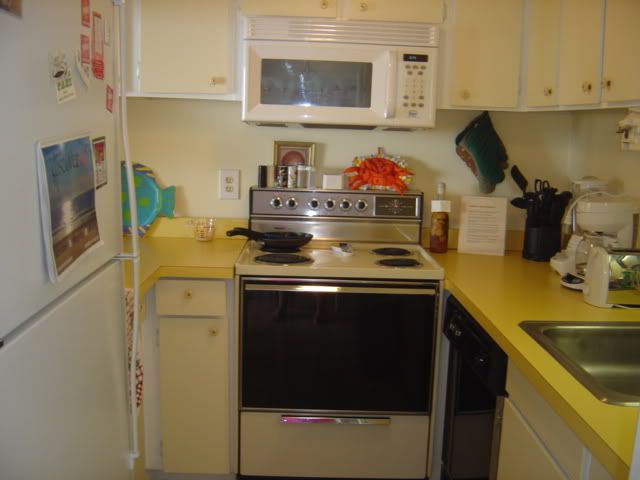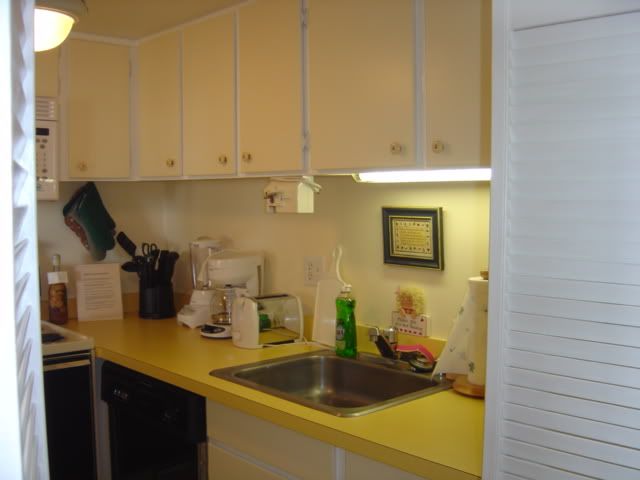 Bathroom was cute.......done in a seafoam green.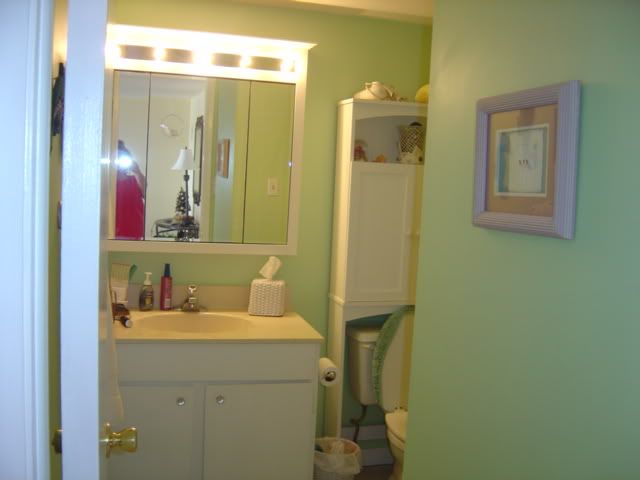 The bed cracked me up when we saw it. It was like 12 feet off the ground and you had to have a step stool to get up into it.