Last week we got a new 10 week old kitten. His names Zephyr! it took our 2 year old male cat Zeus a week to get used to him but i think we are making progress! So i have a little story! lol. sorry the pics are so blurry but i had to use my webcam for these shots!
LilZ- Hey big brudder can i come n sit wif u.
BigZ- Sure kid but behave your a pain sometimes.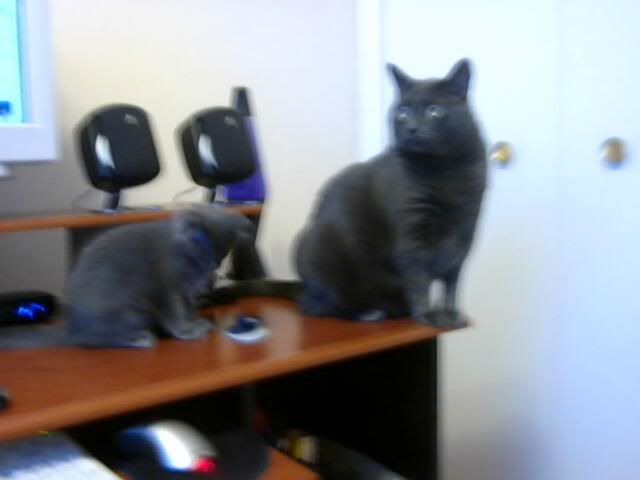 lilz- Hey brudder whats this little toy over here i think i better check it out . BigZ- Kid thats not a toy.. just leave it alone please.. you promised you would be good. lilZ- awe just a lil swat wont hurt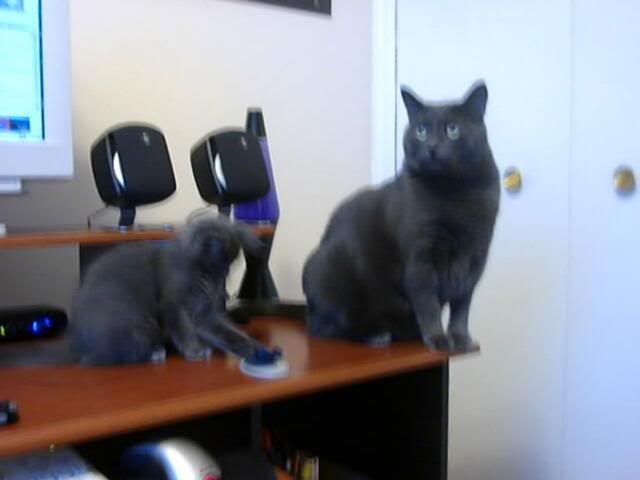 bigZ- What did i tell you zephyr......
lilz- ahhhhhhhhhhhhhhhhhhhhhhh A MOUSE!!!!!!!!!!!!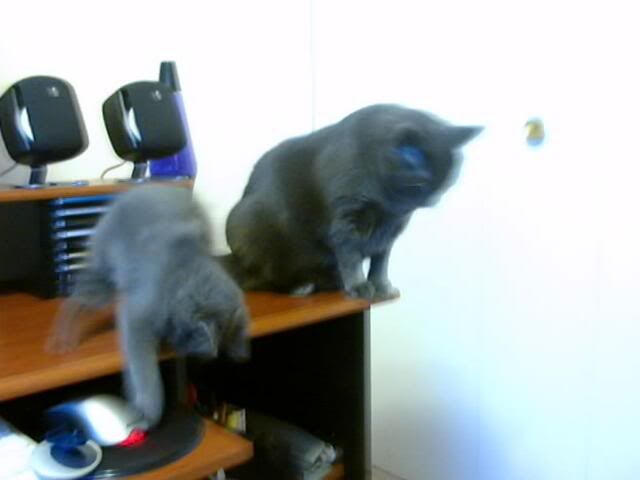 bigZ- THATS IT!!!!!! im outta here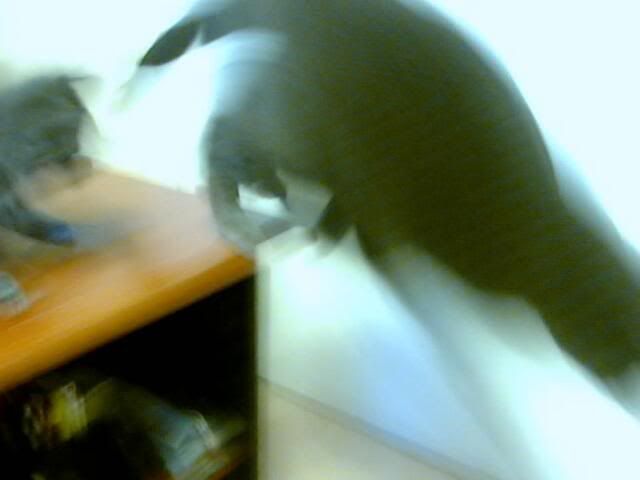 lilz- Hey where did he go?? i was bein good????