for continuing to post sooo many pics of my furbabies!! I just
my furbabies and I
my camera!!
Here are some new ones of Garfield....
If anyone has seen so many of the past funny pics I have posted on how Garfield sleeps.... this is in addition.....
This one is after his shots... poor baby....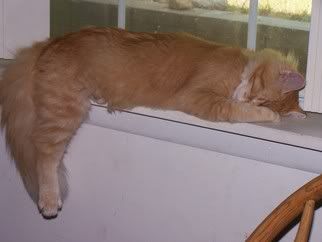 And these following pics are of him playing on the boxes in the girls room. (We are getting ready to move back to my homestate of Louisiana)
Peek-a-boo meowmy!!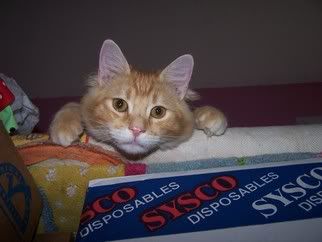 Hope ya'll enjoy!!

~SARAH~