Hey there!
I have finally got up the nerve to attempt to post some pictures here. I hope this works!
The first one will be of my beloved Chester in his favourite place, Infront of the Fridge.
Again with Mr Chester. This is the one I have beside my bed in a frame. The look: "awww mom, did you have to wake me up? hey, what's that string hanging from that thing in your hand?!?"
Shadow is my sisters cat, who is looking for some sweet sweet lovin
Which is why it's blurry, she was moving her head back and forth trying to hypnotise me into a rubbin session.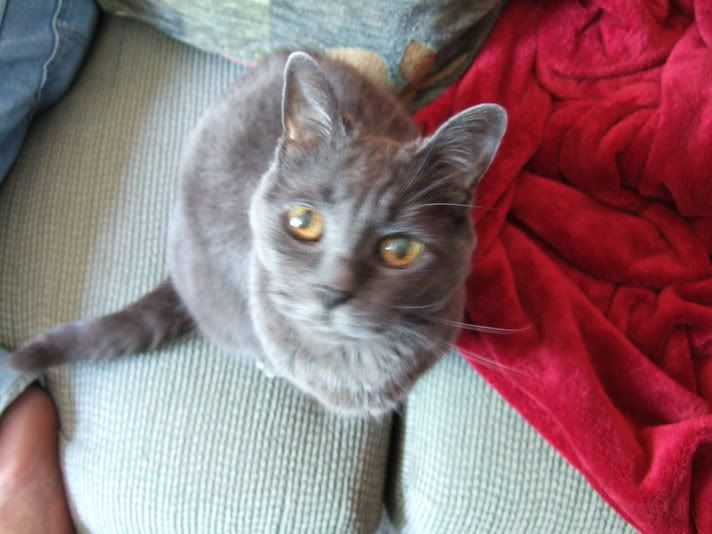 Samantha is our beautiful calico. She's dad's cat.
Finally (for cats) is our newest addition, miss Lu Lu herself! LUNA!!!